Iran
Marine Official: Iran's Various Vessels Guarantee Deterrence Power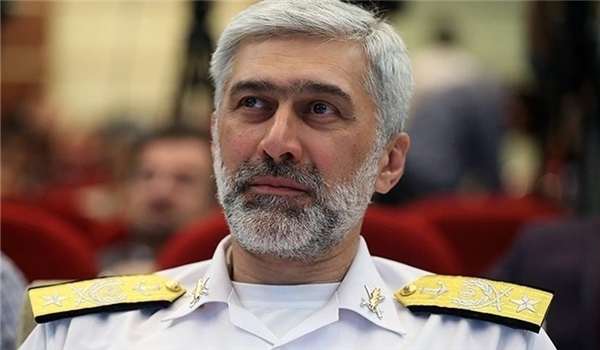 Head of the Marine Industries Organization of Iran General Amir Rastegari underlined that the country's deterrence power against enemies' warmongering has increased due to the deployment of different Iranian vessels at sea.
"Protecting and defending marine borders is vitally important and we have been able to increase exercise of power, law, might and deterrence by deploying different vessels and marine checkpoints at these borders," General Rastegari said on Monday.
He underlined that arming border guard units with equipment with different capabilities is one of the priorities of the Marine Industries Organization.
General Rastegari stressed the importance of safeguarding the bordering areas, saying, "No country is facing threats near its borders so much as Iran given its geopolitical situation."
In relevant remarks in November, Supreme Leader of the Islamic Revolution Ayatollah Seyed Ali Khamenei urged the Iranian Armed Forces, specially the Navy, to further reinvigorate their capabilities and deterrence power.
"The Islamic Republic of Iran does not intend to start a war against anyone but you (Armed Forces) should increase your capabilities to the extent that not only does the enemy fear attacking Iran but also the shadow of war against the Iranian nation will fade away with the help of the Armed Forces' solidarity, might and effective deployment," Ayatollah Khamenei said, addressing Navy officials and commanders in Tehran on the occasion of the Navy Day in Iran.
He added that the Armed Forces' preparedness played as a deterrent power against the enemy threats.
Ayatollah Khamenei lauded the progress and achievements made by the Iranian Navy, and said delivering Sahand destroyer and Fateh and Qadir submarines to the Naval forces heralded possibility for further progress.