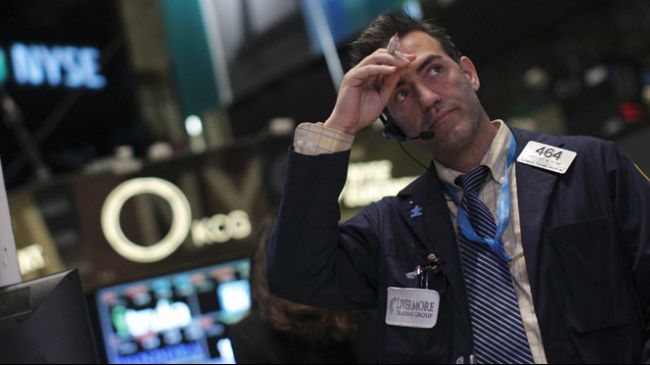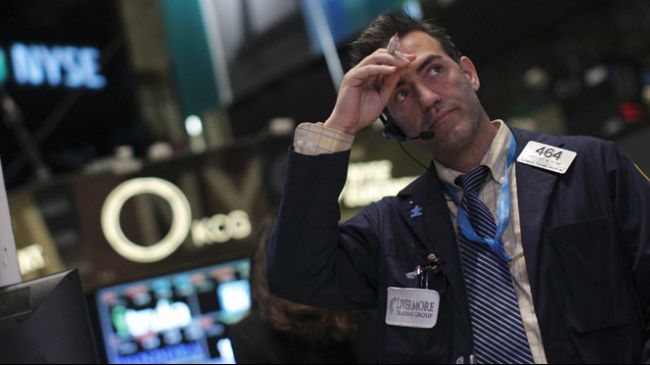 Stock markets fell Monday as the partial US government shutdown entered its seventh day with no end in sight.
Equities, the dollar and commodities all dropped on Monday, according to the Financial Times, with the FTSE All-World equity index falling 0.4 percent, and both Europe's Stoxx 600 and the Asia-Pacific region falling 0.8 percent.
The dollar index was down 0.2 percent to 79.98, just above an eight-month low.
Brent crude fell 93 cents to $108.53 a barrel and copper dropped 0.7 percent to $3.27 a pound, according to the newspaper.
The S&P 500 has fallen for nine of the past 12 sessions.
The drop in markets comes as American lawmakers are still stuck in a budget impasse while the US is facing the prospect of a default on the nation's debt too.
Republicans in Congress have already ruled out any measure to boost the US borrowing authority without concessions from President Barack Obama. The country must increase its $16.7 trillion debt ceiling by Oct. 17 or face the possibility of defaulting on its debts.
The US government was partially shut down last Tuesday after the two houses in Congress failed to agree a budget.
US Treasury Secretary Jack Lew warned Sunday that the budget brinkmanship was "playing with fire" and called on Congress to pass legislation to reopen the government and increase the debt ceiling.
Lew said President Obama has no intention to link neither the budget bill nor the debt ceiling bill to Republican demands for spending cuts and changes in 2010 Affordable Care Act, widely known as Obamacare.
But House Speaker John Boehner, insists that Obama must negotiate if he wants to end the shutdown and avert a default that could trigger another financial crisis and recession that would echo 2008 or worse.