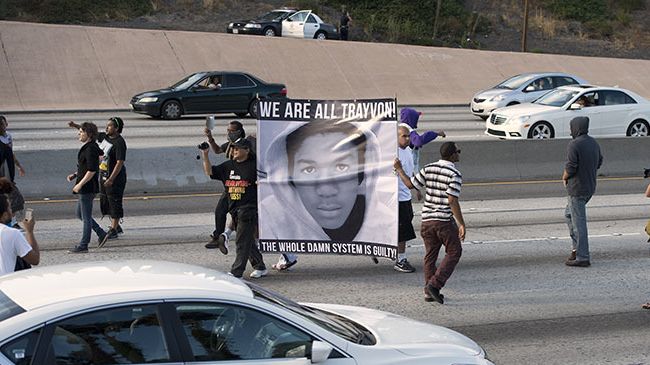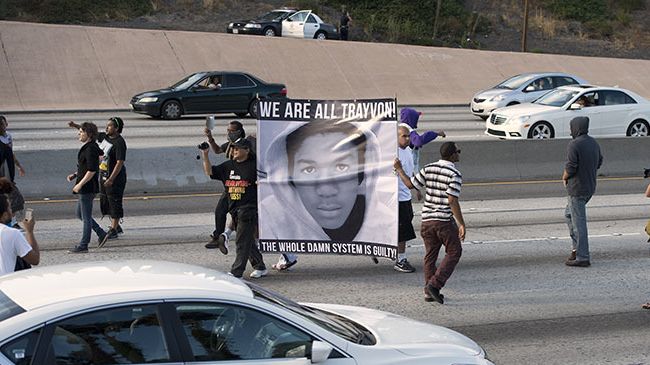 Americans are expected to hold rallies in 100 cities across the United States to press the government over the acquittal of George Zimmerman, who shot and killed unarmed African-American teenager Trayvon Martin last year.
"People all across the country will gather to show that we are not having a two- or three-day anger fit. This is a social movement for justice," civil rights leader Rev. Al Sharpton said.
The rallies will be held in front of federal court buildings next Saturday in cities including Los Angeles, Chicago, Philadelphia and New York.
Sharpton said that "there is also a blatant civil rights question of does Trayvon Martin and the Trayvon Martins of this country have the civil right to go home."
The vigils are going to be followed by a conference next week in Miami to draw a plan to address Florida's "stand-you-ground" law, he noted.
According to the law, people will have wide altitude to use fatal force if they fear death or bodily harm.
Last week, a jury in Sanford, Florida said that Zimmerman's fatal shooting of 17-year-old Martin was justified, acquitting him of second-degree murder and manslaughter.
Since then, numerous protests have been held across the US, with several civil rights groups and activists urging the US Department of Justice and Attorney Gen. Eric Holder to file federal civil rights charges against Zimmerman.
Under federal hate crime laws, Zimmerman could receive a life sentence if charged and convicted.
The Justice Department said it is looking into Martin's death to decide if federal prosecutors will file criminal civil rights charges against Zimmerman.
This is while, the murderer's lawyer told ABC News that he will have his gun back and that he intends to arm himself again.