Palestine
Mashaal: We cannot deny or confirm the kidnapping of settlers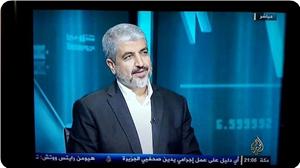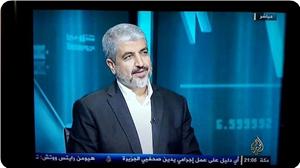 Head of Hamas's political bureau Khaled Mashaal stated that his Movement has no clear information about the disappearance of the three Israeli soldiers 10 days ago, refusing to confirm nor deny responsibility for their kidnapping.
"Blessed are the hands of those who have kidnapped the three settlers because our prisoners have to be freed from the occupation's jails," Mashaal stated in televised remarks to Al-Jazeera satellite channel on Monday evening.
Mashaal ruled out that the kidnap incident is an Israeli fabrication aimed at justifying the escalation of its violations and crimes against the Palestinian people, stressing that Israeli premier Benjamin Netanyahu does not need pretexts for his aggression against the Palestinians.
He said that the Jewish settlers in the West Bank and Jerusalem are armed and unlawful combatants violating the international through living in occupied lands and committing daily attacks and crimes against the Palestinian civilians and their property.
Mashaal also denied Israeli claims that he had given Al-Qassam Brigades of Hamas the green light to carry out the kidnap operation during his last speech, affirming that Hamas is a large Movement and every one of its members knows his job well and how to accomplish his duties.
"The Hamas leadership does say, 'do and do not do this,' but there are clear policies based on the resistance as our only option for liberation and return."
The Hamas official held Netanyahu fully responsible for the disappearance of the three settlers because he persisted in ignoring the suffering of the hunger striking prisoners in his jails.
"If Netanyahu had listened to the suffering of the hunger striking prisoners and had not opposed the national reconciliation agreement, the Palestinian situation would have become less tense," he stated.