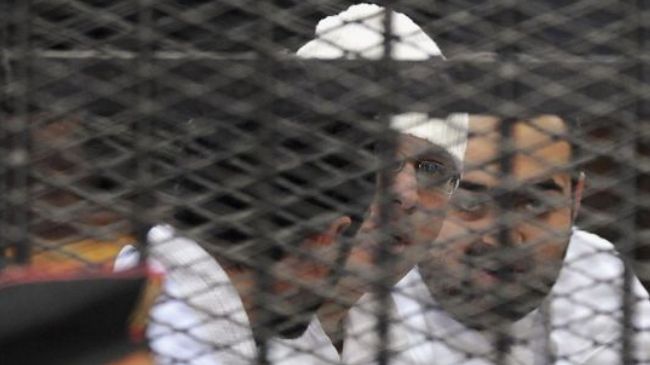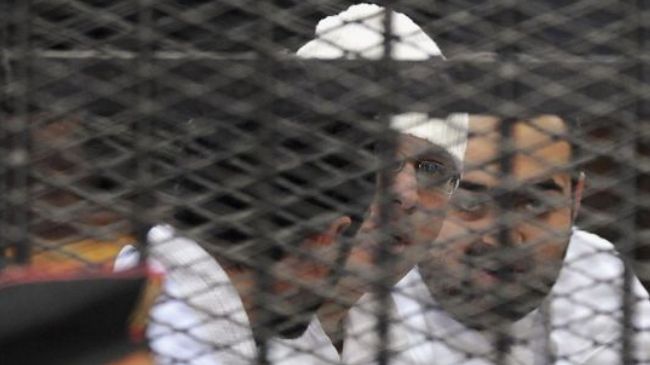 The recent mass death sentences handed down to Egypt's Muslim Brotherhood members and supporters is a sign of "decay" in the country ruled by a junta, a political activist tells Press TV.
"This unprecedented behavior by judiciary is actually a sign of decay that Egypt suffers in all its institutions, which has been accelerated due to the fascist coup d'état since last July," said Brotherhood member, Fareed al-Shayyal, in a Saturday interview in reference to the death sentences.
"There is no law, i.e. there is no respect to the law; there is no respect to human rights law, to human beings at all under the fascist regime ruling Egypt now," he added.
On April 28, an Egyptian court handed down death sentences to leader of Egypt's Muslim Brotherhood, Mohamed Badie, and 682 supporters of the group. Also back in March, the same court gave death sentences to 529 other Brotherhood supporters.
The Muslim Brotherhood has recently described the latest court rulings as chilling, saying it would use all peaceful means to end what it called the military rule.
The developments come as protests continue across Egypt against the presidential candidacy of former army chief, Abdel Fatah el-Sisi.
Sisi led the overthrow of Mohamed Morsi, suspended the constitution and dissolved the parliament last July. He is also accused of leading a severe crackdown against the supporters of Morsi and the Brotherhood movement.
Hundreds of the group's supporters have been killed in clashes with the Egyptian security forces over the past few months. Rights groups say at least 1,400 people have been killed in the political violence since Morsi's ouster, "most of them due to excessive force used by security forces."