Syria
Mass Grave of Civilians Killed by Terrorists Unearthed in Northern Syria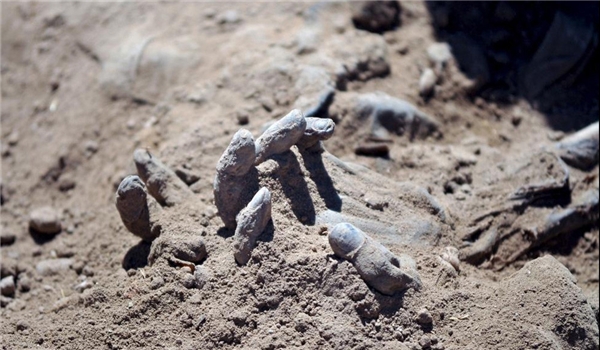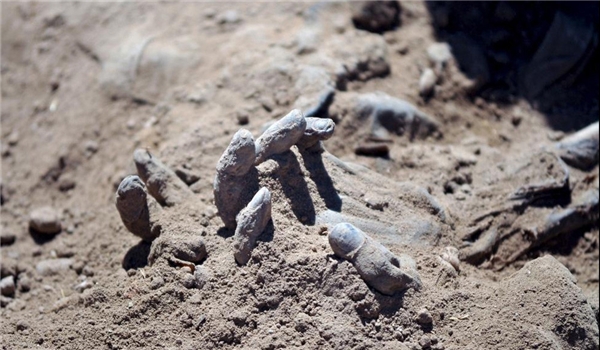 The Syrian police has found a mass grave in the town of Deir Hafer in Eastern Aleppo, containing the bodies of eight people killed by the ISIL, Aleppo Police Chief Gen. Issam al-Shelli said Sunday.
Al-Shelli reported that the mass grave contains the bodies of eight civilians murdered by ISIL on 26 of August, 2014 for raising the Syrian flag in various areas in Deir Hafer, adding that preliminary investigations and local testimonies indicated that the victims were imprisoned for a month before the terrorists killed them and left their bodies hanging for three days in the town square.
He further said that after receiving information about the mass grave on Saturday, police patrols headed to the site and recovered the eight bodies then sent them to forensic experts, adding that four of the victims were identified by their families via the remains of their clothes.
In relevant developments but in Raqqa province in May, The Kurdish-led Syrian Democratic Forces (SDF) discovered a mass grave of the Syrian soldiers and government staff killed by ISIL terrorists in al-Tabaqa city in Western Raqqa while carrying out a clean-up operation.
The sources said that the Kurdish fighters found a mass grave with hundreds of bodies of the army men and government bodies' staff killed and buried by the ISIL terrorists in a desert region 4km East of al-Tabaqa city.
The sources said that the ISIL killed and buried the soldiers and government staff after capturing al-Tabaqa in 2014.
Local witnesses also confirmed that ISIL executed hundreds of soldiers that were guards of a military airport in al-Tabaqa region.
The sources added that most of the victims were beheaded by the ISIL.