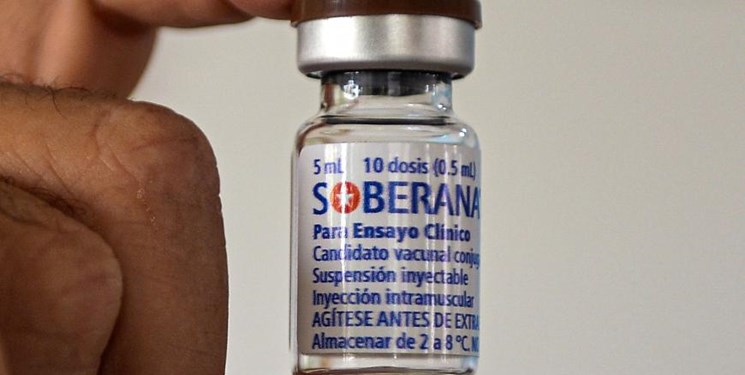 Iran-Cuba jointly manufactured COVID-19 vaccine will be mass-produced in June and will be supplied to the market under the Health Ministry, Head of Pasteur Institute of Iran Alireza Biglari said on Monday.
"The jointly made coronavirus vaccine will begin to be mass-produced in June," Biglari said at the ceremony of third phase of clinical test of the joint vaccine of Iran's Pasteur Institute and the Cuban Finlay Institute.
He said that this vaccine can combat several mutated viruses, and added that in its third phase, 24,000 people in the country, will receive this vaccine.
"The first and second phases of the vaccine, carried out in Cuba, proved that it had very few side effects," Biglari noted.
In relevant remarks earlier this month, a senior official at Iran's Food and Drug Administration (IFDA) announced that the country will produce and distribute 2.5mln doses of coronavirus vaccine manufactured jointly with Cuba in late spring.
"If the third phase of clinical trial of the Cuba-Iran-made coronavirus vaccine, Soberana, receives approval, 2.5mln doses of the vaccine will be produced and distributed late in spring," Seyed Heidar Mohammadi, the director-general of drugs and materials under control of the IFDA, told FNA.
He added that the third human trial phase for another Iran-made vaccine, namely COV-Iran Barekat, will also end late in spring, noting that 1.5mln doses of the vaccine will be manufactured in the first stage of production.