North America
Massachusetts mother gets 25 years in prison for slitting children's throats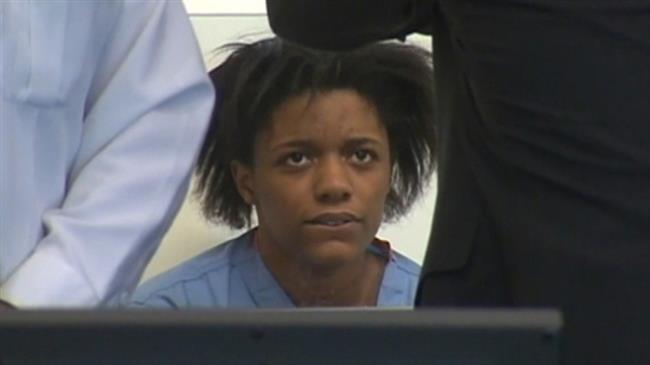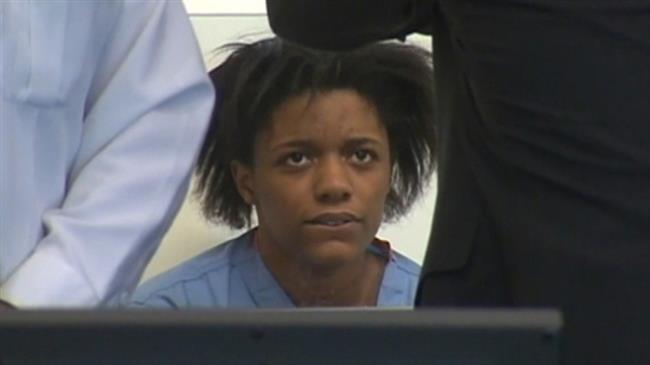 A woman in the US state of Massachusetts who slit her two children's throats before putting them on fire was sentenced to up to 25 years in prison on Friday.
Tanicia Goodwin, 27, of Salem slashed the throats of her 8-year-old son and 3-year-old daughter, doused them in lighter fluid, and then torched their apartment on March 18, 2012, according to the Essex District Attorney's Office.
During a hearing in Salem Superior Court on Friday, she pleaded guilty to armed assault with intent to murder, arson and other charges.
The court ordered her not to have contact with any children, including her own.
Goodwin told the court that she suffered with bipolar disorder.
Judge James Lang said Goodwin's crimes were shocking. "I'm frankly at a loss for words, really, to articulate the heinous nature of what occurred here."
After the incident, prosecutors said, Goodwin showed up at the Salem Police Department covered in blood and lighter fluid and told authorities, "I'm sorry, babies. I did what I had to do to protect my children."
Firefighters, who were responding to the blaze, found both children alive and sent them to hospital. They survived and are now living with relatives. Goodwin's cousin adopted her son and the father took the daughter in his custody.