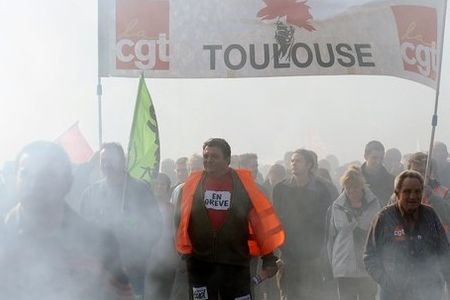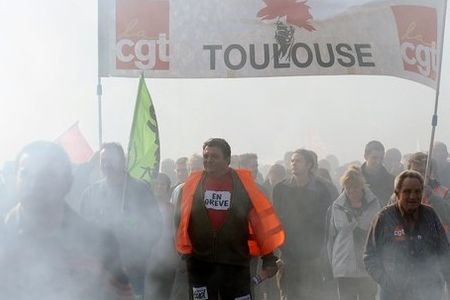 Close to half a million demonstrators have taken to the streets in France to protest against President Nicolas Sarkozy's proposed pension reforms.
Riot police have been called in to confront some 480,000 protesters on Tuesday, Sky News reported.
Masked youths and demonstrators have clashed with police and started fires in cities across France, the Associated Press reported.
Additionally, a school was burned down in Le Mans in northwestern France early in the morning, although it remains unclear if the incident was linked to the protests.
Unions are expecting at least 3 million people to participate in demonstrations against the reforms.
Train passengers and commuters are facing huge delays as a result of the ongoing closure of oil refineries and blocking of traffic by protesters.
President Sarkozy has refused to back down from his pension reform bill, which is expected to pass through parliament by the end of the week.
The reform will increase the retirement age by two years to 62 and the full state pension age from 65 to 67.
"All I can say is that after eight days…I'm really tired, but there's nothing to be done but hang on and wait for this to end," Caroline Mesnard, a 29-year-old teacher told AP.