Iran
Middle East
Massive blaze contained at Iranian steel plant in Kerman's Zarand
Firefighters have managed to control a blaze at Zarand Iranian Steel Company in the southeastern Kerman province.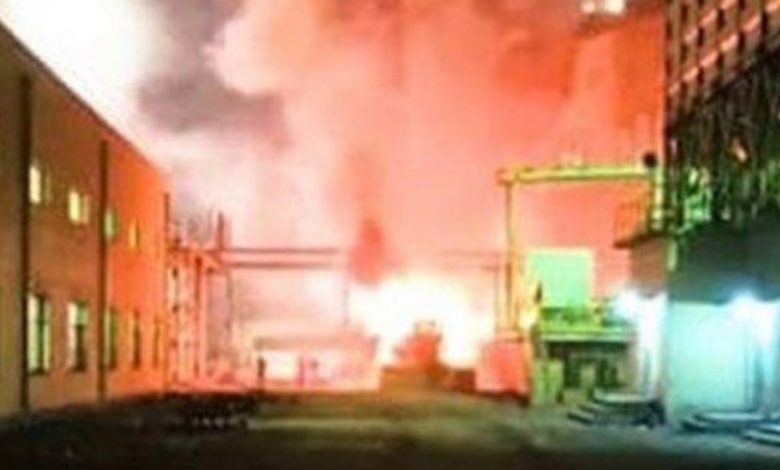 The fire broke out with a loud noise early Sunday, but there was no report of casualties.
Ali Sadeqzadeh, governor of the town of Zarand, said there were no human losses.
The fire, he added, was contained and only damaged the cables around the furnace site.
"A sudden overflow of molten material in the blast furnace caused a fire and smoke, but there was no explosion at the furnace site or other parts of the plant," Sadeqzadeh explained.
He said firefighters and emergency crew remained at the steel plant to prevent further incidents, adding more detailed information will be announced later.