Syria
Massive protest against terrorist violence in Qudsiyah suburb of Damascus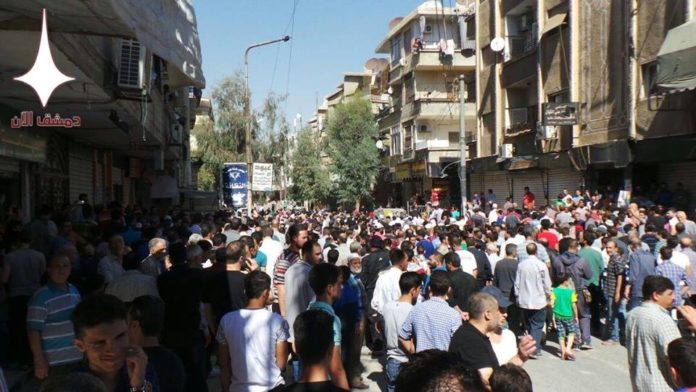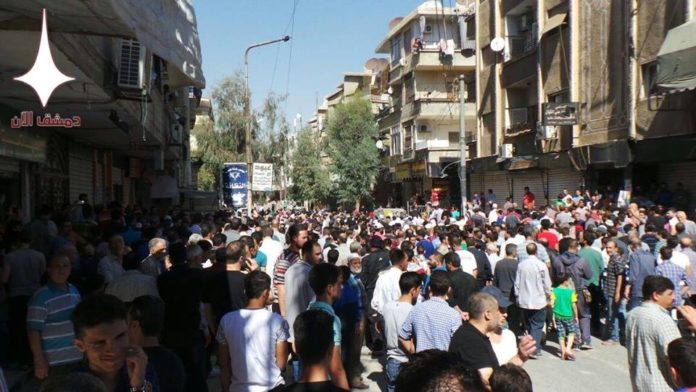 Several hundred civilians flooded the streets of the Qudsiyah Suburb on Friday, calling on the rebels to reconcile with the Syrian Arab Army (SAA) and end the violence plaguing the area.
Qudsiyah's civilians demanded that the rebels reconcile with the Syrian government as soon as possible, or else, they will be expelled from the suburb by the people.
This massive protest was conducted on Friday in response to the huge attack launched by the rebels against the Syrian Arab Army inside Qudsiyah.

The Syrian Arab Army has long-avoided carrying out any military operations in Qudsiyah due to the large presence of civilians; however, the rebels have attempted to take advantage of this recently.