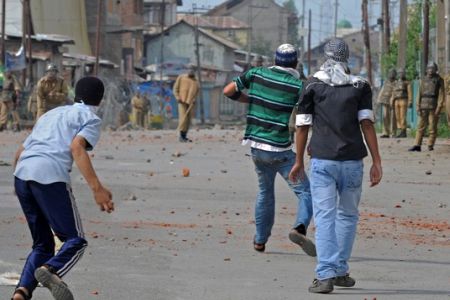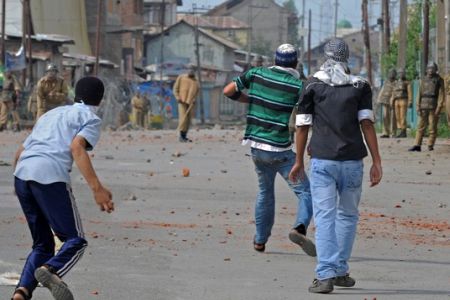 Thousands of protesters have taken to the streets of Indian-administered Kashmir after two more people were killed by government soldiers.
Police clashed with protesters in Srinagar and several others major towns after Friday noon prayers.
Clashes also erupted at various locations where security forces tried to stop the stone-pelting demonstrators.
The latest violence came hours after Indian forces killed a 25-year-old man in the southern town of Bijbehara during pro-independence rallies.
The man was killed when police opened fire on a crowd they said had tried to set fire to a police station.
Earlier, a teenager died of injuries he had sustained during Thursday's clashes with Indian troops.
The latest deaths brought the number of protesters and bystanders killed by Indian troops over the past two months to 62.
Kashmir has been rocked by almost daily protests and clashes between security forces and demonstrates since june. Most of the protesters killed have been young men.
Government forces have responded by imposing curfews and restrictions on the movement of people.
"A Curfew is enforced in Sopore, Baramulla, Pattan, Anantnag, Qaimoh, Kulgam, Kupwara and Handwara as a precautionary measure," police said in a statement, Press Trust of India (PTI) news agency.
Kashmir lies at the heart of more than 60 years of hostility between India and Pakistan. Both countries claim the region in full but have partial control over it.
Tens of thousands of people have been killed in Kashmir since anger against the Indian rule turned into rebellion back in 1989.