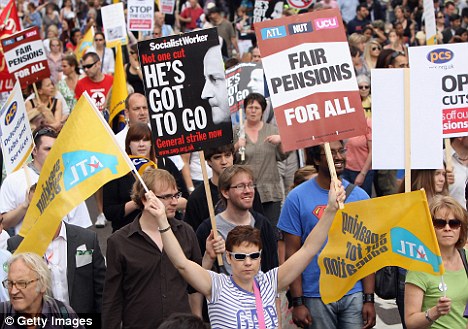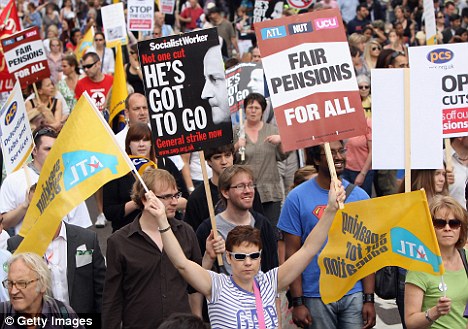 A wrap-up of the impact of the massive public sector strikes in Britain on Wednesday has shown unions did manage to make the government feel extreme pain over its pension plans.
Despite the claims by Prime Minister David Cameron who said the action "looks like something of a damp squib" the Department for Education announced 62 percent of England's 21,476 schools were closed.
The ratio of closures was 98 percent for Scotland as only 33 out of 2,700 state schools were open while in Wales 86 percent of schools equal to more than 1,500 out of 1,776 were shut.
In Northern Ireland two out of three schools out of a total 1,200 were closed.
This comes as in England another 14 percent of schools were also partially closed.
The walkouts also hit the ambulance service hard forcing the London Ambulance Service to seek police help to answer emergency calls.
The blow was not that seriously felt in NHS as some 7,000 of 30,000 routine operations were cancelled or delayed.
No bus or train service was available in Northern Ireland while Heathrow and Gatwick airports kept their international flights operating almost as good as before.
Yet the UK Border Agency staff did make their voices heard as one third of border control points were affected.
The Immigration Services Union said 80 to 90 percent of immigration officers walked out with only one in 23 personnel in Calais appearing for work.
As for local authorities, almost a third of staff (670,000 of 2.1 million) in England and Wales took strike action.