Turkey
Massive wildfire spreads to residential area in southern Turkey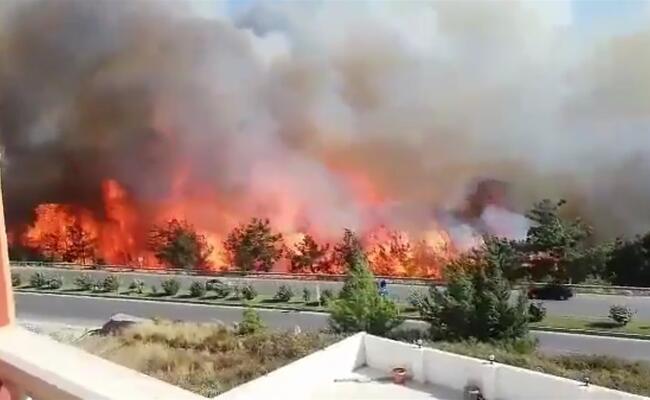 Firefighters raced against time to extinguish a raging wildfire that threatened a residential neighbourhood in southern province of Hatay's Iskenderun district on Friday (October 9).
Some 50 fire trucks, two fire helicopters, two tanker planes and more than 300 firefighters worked in the area with residents of Iskenderun to douse the flames that spread to buildings, fire department authorities said.
Six residencies were evacuated and at least three cars were burnt in the fire, according to local authorities.
Two highways between Iskenderun and Belen districts were also closed to traffic.
(Source: Reuters)