Europe
May allows UK lawmakers to scrutinize Brexit process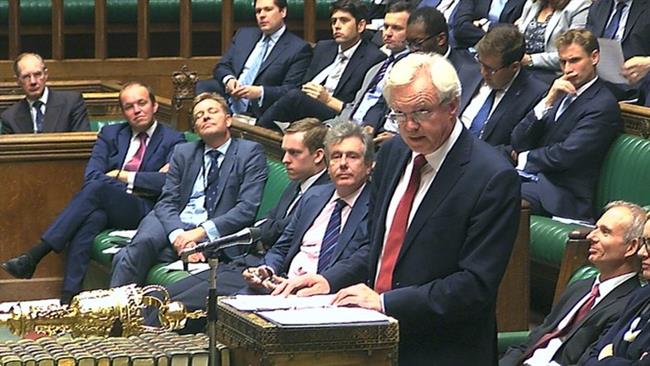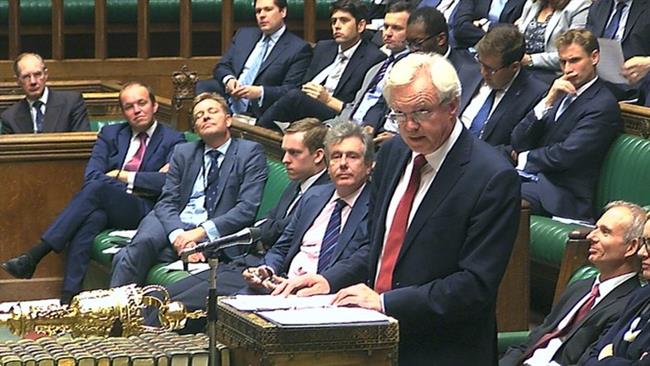 British Prime Minister Theresa May has agreed for a debate to be held over the government's plans to leave the European Union, her spokeswoman says.
Making the announcement on Wednesday, the spokeswoman said that the British parliament will not vote on triggering EU divorce.
"We've always said that parliament has an important role to play, and the amendment reflects that," she said.
"But we also believe this should be done in a way that respects the decision of the people of the UK when they voted to leave the EU on 23 June and does not undermine the negotiating position of the government."
"There will not be a vote on triggering Article 50," she stated.
On Tuesday, May moved to conciliate some lawmakers in her ruling Conservative Party by accepting a motion put forward by the opposition Labour Party for a "full and transparent debate" on how the government would launch Brexit negotiations.
The motion demanded the chamber be "able properly to scrutinize that plan for leaving the EU before Article 50 is invoked".
The move came after UK Brexit Secretary David Davis said Monday that the government would reject any attempt to undo or delay triggering Article 50 of the Lisbon Treaty — the step required to officially begin the withdrawal.
"The mandate is clear and we will reject any attempt to undo the referendum result, any attempt to hold up the process unduly," Davis told parliament on Monday.
On October 2, May said that she would formally begin the Brexit process by the end of March 2017, meaning that Britain would leave the EU by spring 2019, before the country's next general elections.