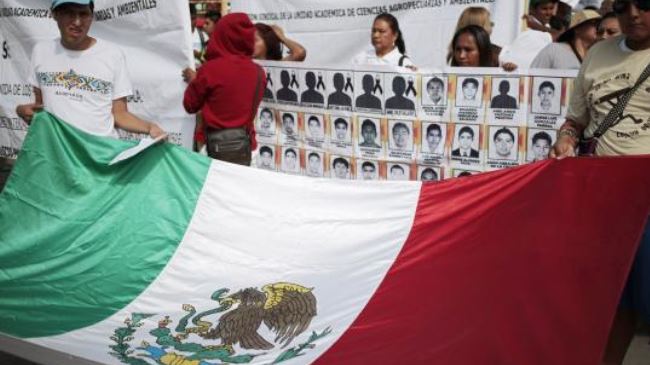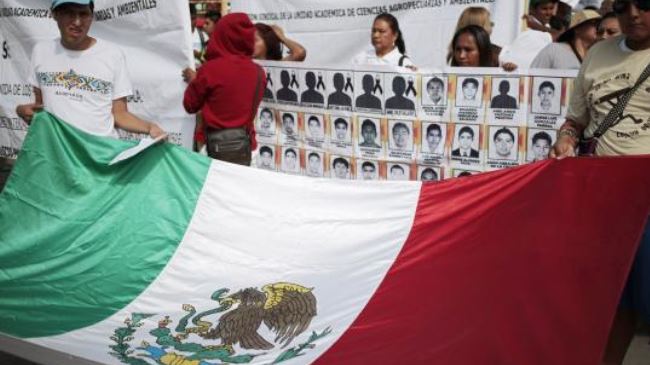 Mexican authorities have ordered the arrest of the mayor of the southern town of Iguala and his wife in connection to a police raid that resulted in the disappearance of dozens of students.
Mexico's Attorney General Jesus Murillo said on Wednesday that Mayor Jose Luis Abarca had ordered the police raid to prevent the students from disrupting an event.
"We have issued warrants for the arrest of Iguala Mayor Jose Luis Abarca, his wife Mrs. Pineda Villa and police chief Felipe Flores Velazquez, as probable masterminds of the events that occurred in Iguala on September 26," Murillo said at a press conference.
According to reports, the mayor and his wife are currently on the run.
Police officers, arrested in connection with the clashes, have reportedly confessed to handing the students over to a local drug gang, Guerreros Unidos, which has ties with the mayor's wife.
On October 16, the leader of the drug gang, Sidronio Casarrubias Salgado, was apprehended by Mexican police.
On September 26, the students protesting against hiring practices went missing following an attack by police forces suspected of having links to drug gangs.
During the police attack six people were killed, three of whom were students.
So far, 52 people have been arrested in connection with the incident, including dozens of police officers, who have connections to the gang.
Meanwhile in Iguala, thousands of teachers and students held protests over the unsolved disappearances. Following the protest, municipal offices were set on fire with Molotov cocktails.
The students are feared to have been massacred by gang members.
According to official data, since December 2012, 1,000 people die every month in violence linked to drug cartels in Mexico.
The Mexican army is still fighting drug gangs across large parts of the country. The government says it has a database of 26,000 missing people in connection with drug-related violence.