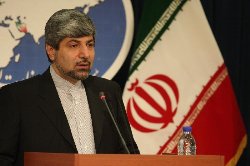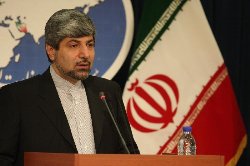 Foreign Ministry spokesman Ramin Mehmanparast on Thursday strongly condemned Zionist regime's "maniac" air raid on Gaza.
"The illegitimate Zionist Regime, fishing from troubled water in the region to fulfill its sinister objectives, has once again stained its hand with blood of innocent Gaza people," said Mehmanparast on Thursday.
He said the Islamic Republic of Iran will as before side the resistant Palestinian nation, stressing the will and determination of the world freedom loving nations to fight enemies and defend the sacred Palestine cause.