Europe
Merkel urges quicker deportation of rejected asylum seekers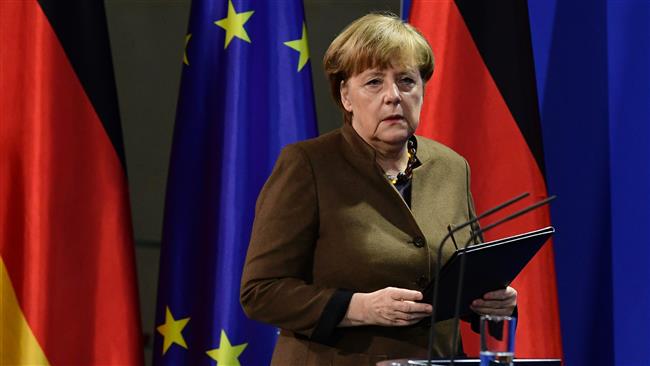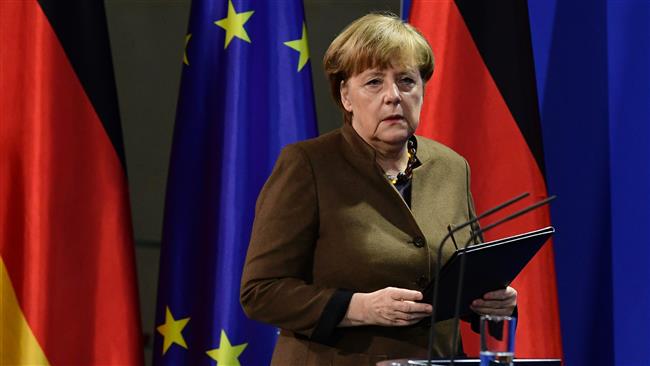 German Chancellor Angela Merkel has declared plans to hasten the expulsion of rejected asylum seekers after the Tunisian suspect in Berlin's deadly truck attack on Christmas shoppers was killed by police in Italy.
Merkel announced the plan during a phone conversation with Tunisian President Beji Caid Essebsi on Friday, saying her government intended to boost the number of refugee deportations from her country as a measure to improve security.
"I told the Tunisian president that we have to significantly speed up the deportation process and increase the number of people sent back," Merkel added.
Earlier this week, 12 people were killed and 48 others wounded in the terror attack at a Christmas market in Berlin, which saw a 40-ton truck running into a crowd.
Merkel's remarks came after Italian police shot dead the main suspect, Anis Amri, when he drew a gun on security officers during a routine ID check.
The German leader further said, "We have also made progress this year on the very important issue of deporting Tunisian citizens who have no right to stay in Germany."
Anti-refugee sentiment on rise
The development came as a new survey in Germany indicated that support for the country's anti-refugee AfD party surged following the Berlin truck attack.
According to the poll, conducted by the Insa institute for the local Bild daily and due to be published on Saturday, the right-wing populist Alternative for Germany party registered a 2.5-point climb to 15.5 percent approval rating compared to the previous week.
This is while Merkel's Christian Democrats lost 1.5 percentage points to hit 31.5 percent, while the Social Democrats, the ruling coalition's junior partners, lost one point to hit 20.5 percent.
According to local press reports, the survey was conducted between Wednesday and Friday among 2,083 eligible voters in Germany.
In the immediate aftermath of Berlin's terror attack, the AfD blamed Merkel's liberal border policy, under which more than a million refugees entered the European nation in 2015.
One AfD official, Marcus Pretzell, went as far as describing victims of the attack as "Merkel's dead," in a tweet message, which was later censured by the AfD leadership.
Meanwhile, a large fire hit a refugee facility in a Hamburg suburb, totally destroying 28 residential containers, in what appears to be another arson attack targeting the asylum seekers in the country.
Firefighters rushed to the scene after receiving an emergency call saying "Human life was in danger."
The flames engulfed the refugee housing area spread over 300 square meters, prompting the evacuation of its residents.