Latin America
Mexican police clash with anti-migrant protesters in border city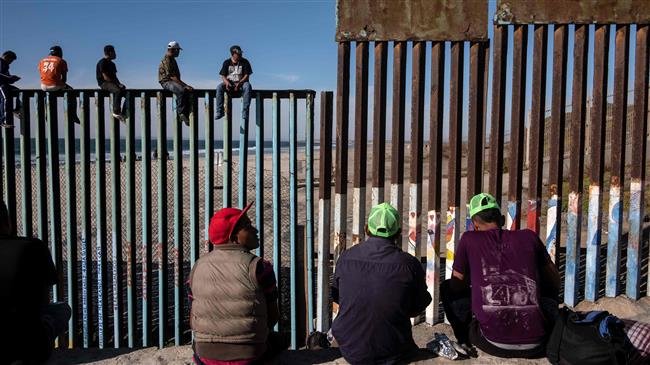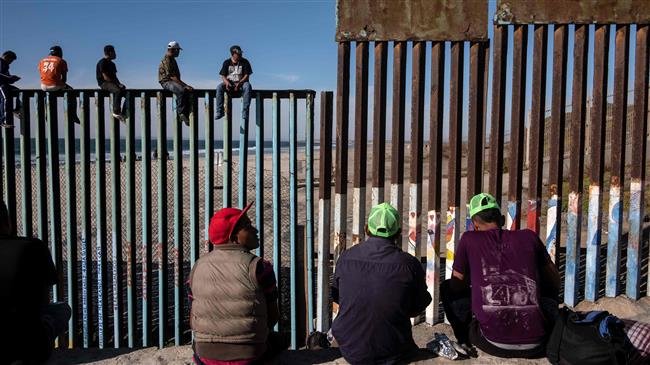 Hundreds of people have held an angry protest in Mexico's border city of Tijuana against an influx of US-bound Central American migrants into their country, promoting clashes with riot police.
The protesters on Sunday chanted slogans against the 2,500 migrants who arrived in their city on the weekend to apply for asylum across the border in the United States, calling them "invaders" and demanding their departure.
Americans from the nearby US city of San Diego, California, were also among the protesters.
"They are invaders! They are armed! Get out of the country," they chanted, echoing the rhetoric of US President Donald Trump.
The protesters, however, said they are not against the migrants themselves, but the way they broke Mexican rules and forced their way into the country, calling on the Mexico City government to stop supporting them.
"They are not migrants, it is a human avalanche. I am very surprised, all the people are very surprised," one protester said.
The demonstration turned violent as riot police intervened to prevent the protesters from marching on the shelters set up for the migrants.
In another part of the city, a group of activists held a counter-rally in support of the the asylum seekers. They denounced xenophobia and voiced solidarity with the migrants fleeing poverty, violence and persecution in their home countries.
The mayor of Tijuana, Juan Manuel Gastelum, said on Friday that he expected the arrival of about 10,000 migrants, who have traveled over 4,000 kilometers mainly from Honduras and El Salvador to get to the US.
The migrants have saturated the shelters in Tijuana and many more sleep in the streets.
Local officials have asked for federal assistance to provide the migrants with humanitarian aid and services during their stay in the city, which could take several months as US officials look into about 100 asylum claims a day at the main crossing from the Mexican state of Baja California Norte to San Diego.
Meanwhile, US government official have adopted tough measures in dealing with the hapless asylum seekers.
A senior Pentagon official has said that American troop levels at the US-Mexico border have essentially reached their upper limit.
Large iron barricades were seen on the side of Tijuana in some of the vehicular lanes of the port of entry to San Ysidro, considered the busiest crossing in the world.
Washington has deployed military forces to the borders with Mexico to deal with illegal entries into the US.
Asylum seekers have said that they could choose to stay in Mexico and look for work if they fail to enter the US since any option would be better than returning to their home countries.