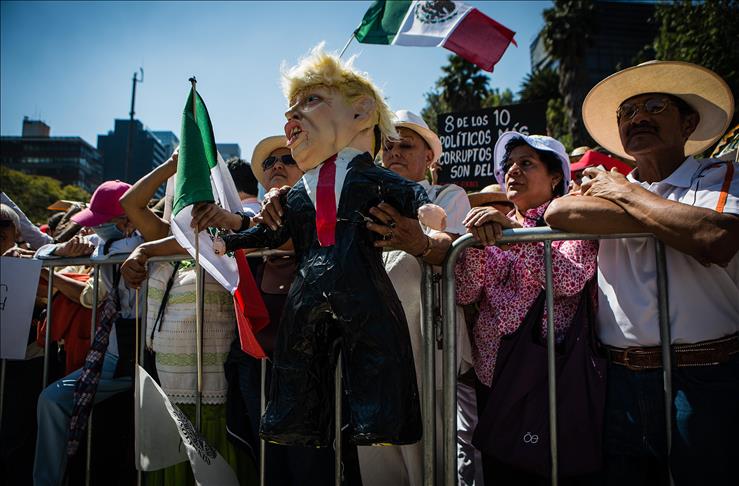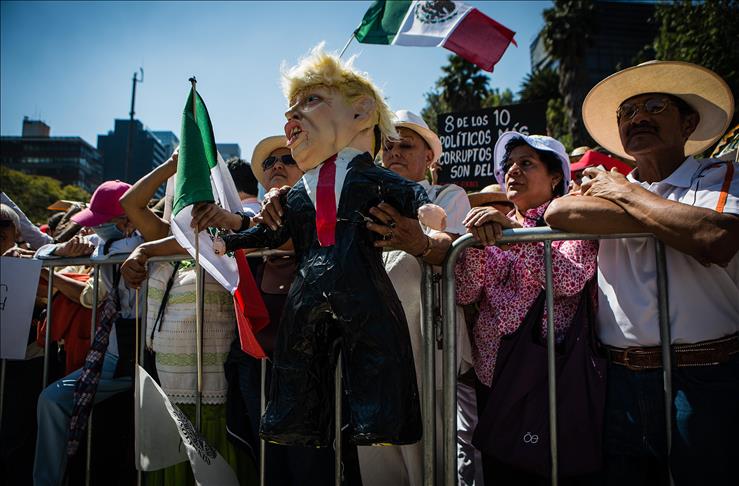 The latest findings by a research center show the Mexicans have the most negative view of US President Donald Trump's foreign policy.
The results of a poll conducted by the Pew Research Center released Thursday showed that 93 percent of Mexicans had "no confidence in the US president to do the right thing regarding world affairs."
The poll said only five percent of those surveyed trust Trump's judgment in international affairs, the lowest recorded by Pew among citizens of three dozen nations interviewed by the polling agency.
Trump sparked anger among Mexicans during his presidential campaign last year when he called for construction of a wall along US southern border with Mexico.
The government of President Enrique Pena Nieto has refused to pay for the construction of the wall, which Trump said should be paid for by Mexico. Trump had also branded the Mexican immigrants "criminals" and "rapists" when he announced his intention to run for presidency in 2015.
Margaret Vice, Pew's senior researcher and co-author of the survey, lamented that Mexicans had such a negative regard for the US under Trump, saying, "Views in Mexico are pretty made up."
Former resident Barack Obama had the confidence of 49 percent of Mexicans in Pew's last survey, slightly more than those who had no confidence in him.
Obama even recorded a 38-percent vote of confidence among the Mexicans in his worse year of approval rating in 2011, Pew said.
This year's poll also showed that Mexicans are becoming increasingly skeptical of the US and the way it is engaged in trade with its southern neighbor.
It said two out of three Mexicans now have a poor opinion of the US while slightly more than half believe that trade relations with the US are good for their country, a 20-percent decrease from what was recorded in 2013.