Latin America
Mexico begins exhumation of over 100 corpses in mass grave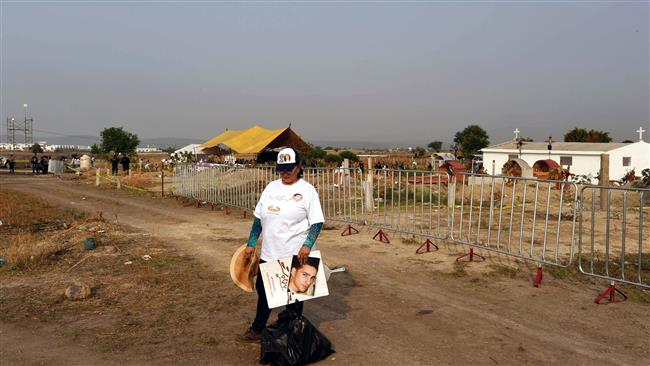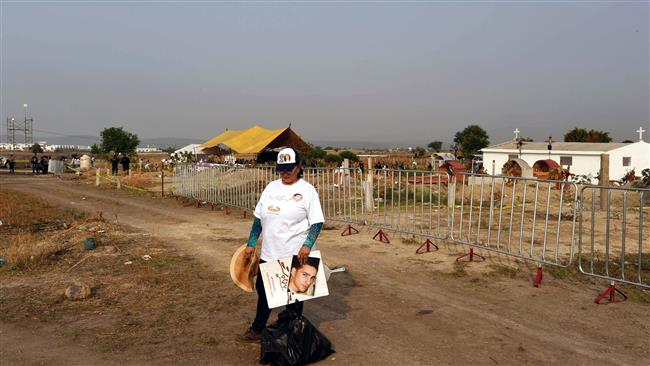 Mexican forensic officials and independent experts have begun exhuming more than 100 corpses found in a mass grave in the central state of Morelos.
Head prosecutor in Morelos Javier Perez was among those witnesses to the exhumation of bodies from a rural grave, which includes two neighboring 10-meter (33-feet) deep pits, in the town of Tetelcingo in Morelos.
Prosecutors said the 116 bodies in the mass grave were entombed on March 28, 2014.
Morelos is one of the Mexican states plagued by drug violence such as abductions and murders.
The United Nations and a number of human rights organizations estimate that at least 20,000 people have disappeared in Mexico.
Scores of relatives of the disappeared also witnessed the exhumation process that could last five days. They also called on the government to find clear answers to mystery of the deaths.
Drug violence has also left around 100,000 people dead since 2007.