North America
Mexico detains ex-police chief in missing students' case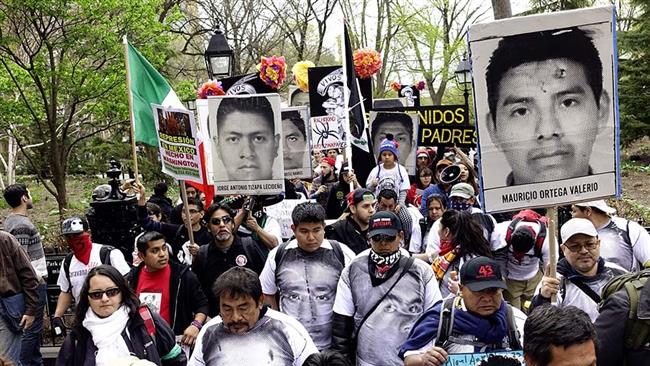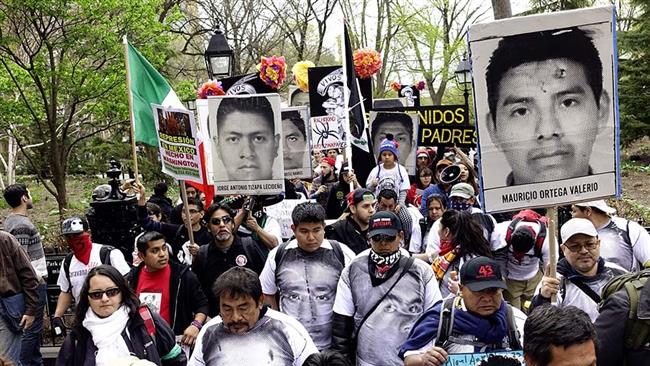 Mexico has arrested a fugitive former deputy police chief over last year's kidnapping of more than 40 college students in the country, security officials say.
Two Mexican security officials, speaking on condition of anonymity, said that federal police officers detained Francisco Salgado Valladares, the ex-deputy director of the municipal force of the city of Iguala, where 43 students went missing last September.
According to local media, the wanted fugitive was arrested in Cuernavaca, some 90 kilometers (50 miles) south of the capital, Mexico City.
In September 2014, some 43 students went missing after the gang-linked police attacked their buses and handed them over to members of the Guerreros Unidos drug gang.
The young students are believed to have been slaughtered and burnt by the gang members, according to prosecutors.
Some 100 people have so far been arrested in the case, including municipal officers, gang suspects, and Iguala's mayor Jose Luis Abarca as well as his wife, Maria de los Angeles Pineda.
The case has sparked protests against President Enrique Pena Nieto's administration, with parents of the missing students calling on Mexican authorities to investigate the military over the kidnapping.
Officials, however, say there is not enough evidence to open a line of investigation of the military.