North America
Mexico president decries violence in protests over missing students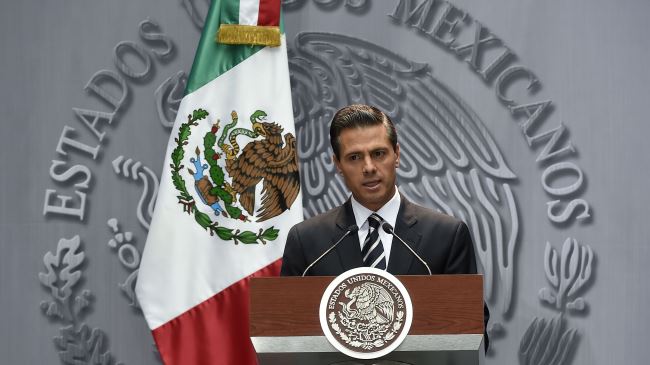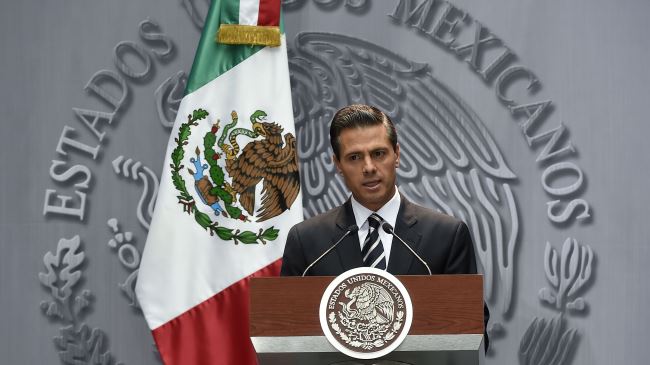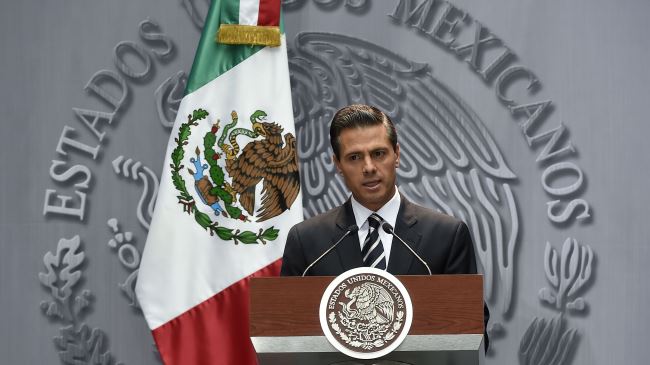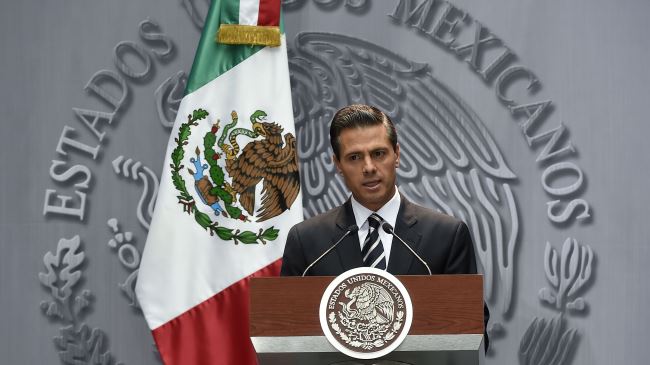 Mexican President Enrique Peña Nieto has denounced violence that erupted during recent protests over the fate of 43 missing young men feared to have been massacred by drug-gang hitmen working in cahoots with corrupt police.
Speaking on his return from a six-day trip to China and Australia for the summits of Asia-Pacific Economic Cooperation (APEC) and G20, Peña Nieto said that although he "understands the pain" the case has inflicted, the incident should in no way be a pretext for violence.
Peña Nieto added that his administration would seize any chance to hold negotiations with the protesters, saying any use of force to subdue them would be a "last resort." He said, however, that "the state legitimately has the power to make use of it (violence) when other mechanisms to restore order have been exhausted."
On Friday, violence erupted during protests when angry mobs of demonstrators brandishing sticks, pipes and stolen riot police gear marched through Chilpancingo, the capital of the southern state of Guerrero.
On September 26, the 43 students, all student teachers, disappeared in the southern city of Iguala in Guerrero State following an attack by police forces suspected of having links to drug gangs. The incident took place during a protest rally over teachers' rights.
Violent protests have erupted in the country since Mexican officials announced last week that members of the Guerreros Unidos drug cartel had confessed to killing the young men and burning their remains after receiving them from corrupt police forces.
On November 13, the families of the missing students launched a protest tour across the country, rejecting government claims that their sons have been murdered by drug gang members and calling on Mexican authorities to find them alive.
The government says it is waiting for the DNA test results of the remains, which have been sent to forensic specialists at Austria's University of Innsbruck.
On November 4, Mexican police apprehended the fugitive mayor of the town of Iguala, Jose Luis Abarca, and his wife Maria de los Angeles Pineda Villa in connection with the case.
Investigators say the police attack was ordered by Abarca over fears that the students planned to disrupt a speech by his wife.