General
Micheletti slams US, Zelaya return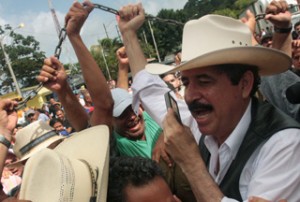 The Honduran political standoff intensifies as interim leader Roberto Micheletti insists that there would be no return to power of the ousted President Manuel Zelaya.
The Organization of American States (OAS) meanwhile was set to hold two meetings on the Honduran crisis in Washington on Friday.
Zelaya, who was elected as a moderate conservative and took a sharp turn to the left while in office, was overthrown in a military-backed coup on June 28. The United States and other nations have pressed for a diplomatic solution.
But Micheletti slammed the United States, charging that having its ambassador in Costa Rica meet with Zelaya was interfering in the country's domestic affairs, "We don't want any country interfering in Honduras' affairs."
He also warned that if Zelaya "wants to take this to the courts, fine, because they are there waiting for him, but if he wants to come back to power, under no circumstances whatsoever will that take place."