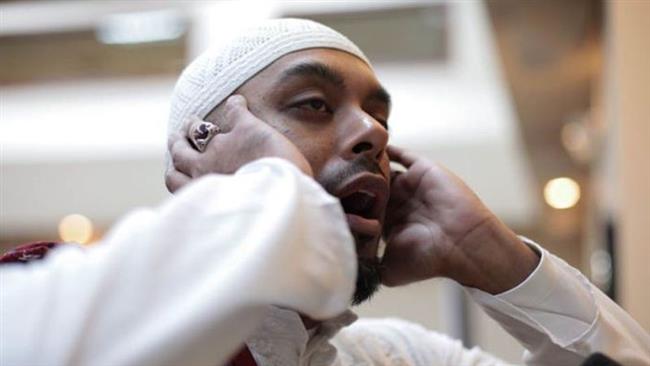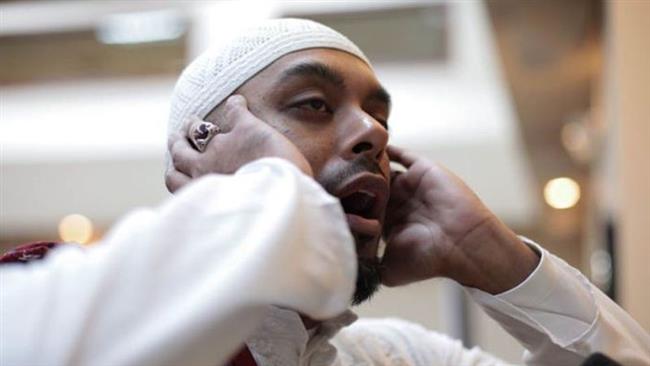 A Michigan marketing executive has recited the Muslim call to prayer, known as azan, in all 50 states over the past month.
On Friday night, Jameel Syed concluded his 35-day religious trip at the Islamic Association of Greater Detroit in the suburb of Rochester Hills, Michigan, where he is the muezzin, the person who regularly delivers the call to prayer.
The 40-year-old father of two is believed to be the first man to recite the prayer in all 50 states, the Detroit Free Press reported.
Jameel Syed from Auburn Hills speaks about his nationwide trip at the Tawheed Center in Farmington Hills.
"It was amazing," Syed said of his voyage across the United Sates. "It was an epic journey on so many levels."
He met with Muslims of different races and ethnicities, and also interacted with many non-Muslims, holding up conversations in taxis, airports and mosques.
"I was in awe of the generosity and hospitality and love from people I never knew before," he said.
Syed's Islamic journey included reciting azan on a Hawaiian beach where he met with non-Muslims and inside a prayer room at Disneyland.
He also visited the mosque in Chapel Hill, North Carolina, attended by three bright Muslim students who were shot in the head by a middle-aged white man earlier this year.
Chapel Hill shooting victims Deah Shaddy Barakat (left), his wife Yusor Mohammad Abu-Salha (center) and her sister, Razan Mohammad Abu-Salha
Craig Hicks killed Deah Shaddy Barakat, 23, his wife Yusor Mohammad Abu-Salha, 21, and her sister, Razan Mohammad Abu-Salha, 19, near the University of North Carolina at Chapel Hill campus on February 10, 2015.
Local police launched a homicide investigation focusing on a dispute over a parking space, but the families rejected that narrative, describing the killing an "execution-style murder" and a "hate crime".
Syed met with the families of the victims and offered his heartfelt condolences on the loss of young lives.