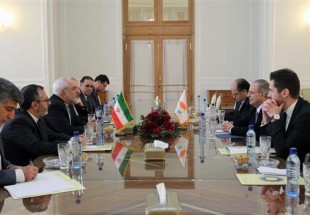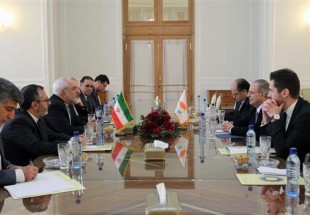 Iran's Foreign Minister Mohammad Javad Zarif has urged the countries in the Middle East to focus on the battle against terrorism, including the ISIL Takfiri extremism, as their main objective.
"We should set the fight against terrorism and ISIL as the main objective in the region and some countries must change their previous incorrect policies," Zarif said in a meeting with the Cypriot Foreign Minister Ioannis Kasoulides in the Iranian capital, Tehran, on Sunday.
Zarif expressed Iran's readiness to cooperate with all regional countries to solve the ongoing problems in the Middle East, urging that any solution to those problems should be practical.
The Iranian minister further said Tehran and Nicosia should bolster relations, adding, "The two countries are capable of further raising the level of their ties through cooperation in various political, economic and cultural fields."
The Cypriot minister, for his part, said his country attaches importance to developments in Syria and the immediate settlement of the Arab state's problems.
He added that the ISIL Takfiri militants are a major concern for regional countries, emphasizing that the settlement of the crisis in Syria would pave the way for effective fight against the terrorist group.
Syria has been grappling with a deadly crisis since March 2011. The violence fueled by Takfiri groups has so far claimed the lives of over 200,000 people, according to reports. New figures show that over 76,000 people, including thousands of children, lost their lives in Syria last year.
Kasoulides said Iran is a regional power, which can help regional countries solve their problems.
He officially invited his Iranian counterpart to pay a visit to Cyprus which was accepted by Zarif.