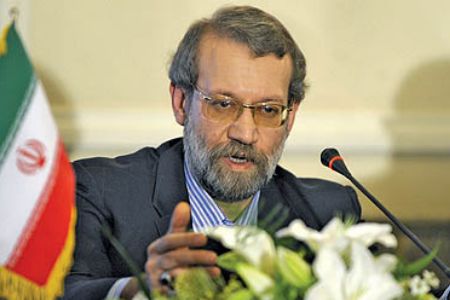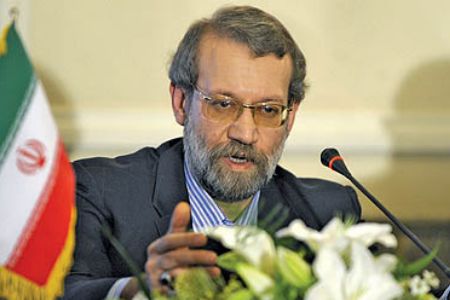 Iran's Parliament Speaker Ali Larijani says the enemies of regional stability, who seek to create discord, are probably behind the release of Wikileaks documents.
Wikileaks website on Sunday released 250,000 classified US documents, some of which touch on issues ranging from US involvement in spying against UN to the involvement of US embassies across the world in an espionage network.
"The Wikileaks documents are not precise and it is possible that the countries which are the enemies of stability in the region raise such issues to sow discord," Larijani said after his meeting with Syrian President Bashar al-Assad in Damascus.
"If the Americans had the courage to attack Iran, there would have been no need to ask for permission from Saudi Arabia and United Arab Emirates," Mehr News Agency quoted Larijani as saying.
In the beginning of its activities, Wikileaks sought to shed light on Washington's belligerent polices and condemn the killing of civilians in Iraq and Afghanistan.
Nevertheless, analysts believe the recent document release is a scenario carefully orchestrated by US intelligence agencies to deflect attention from US domestic problems, to upset the situation in the region and lay the groundwork for military action against Iran.
Iranian President Mahmoud Ahmadinejad said earlier on Monday at the press briefing in Tehran that the US administration had "released" the material intentionally.
"[The documents] have no legal value and will not have the political effect they seek," Ahmadinejad added.
Ahmadinejad stressed that the Wikileaks "game" is "not worth commenting upon and that no one would waste their time reviewing them."
Larijani condemned the recent terrorist attack in Tehran which led to the martyrdom of an Iranian academic and the injury of another, adding that probably Israel is behind the bombings and that Tel Aviv will "regret" its action.
Unknown terrorists detonated bombs in the vehicles of Dr. Majid Shahriari and Professor Fereydoun Abbasi in separate locations on Monday morning between 7-8 a.m. local time.
Shahriari was martyred immediately, but professor Abbasi and his wife sustained injuries and were transferred to hospital.
Both men were professors at Shahid Beheshti University in Tehran.