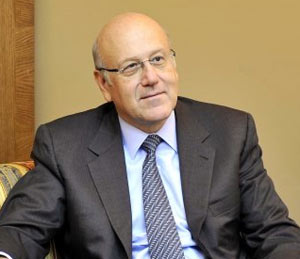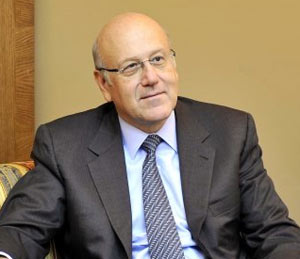 Lebanese Prime Minister Najib Mikati responded Friday on calls for closing borders with Syria by saying: "We can't close the borders in front of our Syrian brothers."
In an interview with as-Safir Lebanese daily, Mikati confirmed that "the government will take all the security measures to control the borders."
"We have limited capacity to deal with the problem of refugees' influx, so we turned to the United Nations, donor countries and friendly countries to help us in overcoming these problems," he said.
In parallel, the PM revealed that the government prepared for all the possibilities, fears, and developments regarding the issue. "We held three meetings with the representatives of the donating countries. On Wednesday, we received one million dollars from the UN Development Program [UNDP] to be spent on the refugees' essential needs," Mikati clarified.
He further stated: "We were promised to receive important funds after the New Year."
In other remarks to al-Akhbar daily, Mikati stressed that he will run for the parliamentary elections until the end, whatever electoral law was adopted.
However, the PM noted that elections are not a priority for him now.
"The veto by both the "Free Patriotic Movement" and Hizbullah on the 1960 law leaves things blurry regarding the fate of the elections," he told al-Akhbar, as he mentioned Bkirki's rejection in face of the Doha agreement law.
In another context, Mikati said that "the elections of the Islamic Supreme Council are technically postponed for a maximum of 45 days."