Syria
Mikdad: Aggression against Syria could be classified as foreign aggression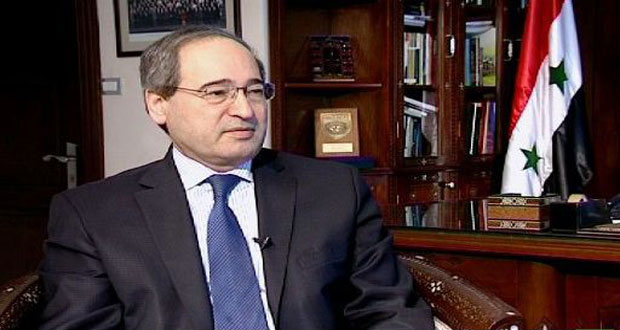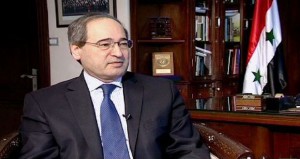 Deputy Foreign and Expatriates Minister Dr. Faisal Mikdad stressed that Syria has been exposed to a direct aggression since more than three years aiming at demolishing it and changing its political regime by force.
"The use of the word " aggression" to describe what is going on in Syria is the accurate expression to the events of the killing, demolishing and foreign interference in this country," Mikdad said in an article published at the Lebanese al-Binaa newspaper Saturday.
Mikdad criticized the vocabularies and terms used by the west to describe what is going on in Syria, like the crisis, the dilemma, the civil war or lots of other vocabularies, asserting that these terms don't reflect the reality of what is going on in Syria.
He reiterated that what Syria is being exposed to could be classified as a foreign aggression, particularly that the Syrian people have become aware of these wrong concepts when they flocked into the streets to participate in the presidential elections inside and outside Syria to show support to their leadership and army .
Deputy Foreign and expatriates Minister slammed the dirty role of the Arab League in serving the western countries through calling on the NATO to military intervene in an Arab independent country.
"The blind aggression on Syria is an aggression on the UN charter and the international and humanitarian law," Mikdad said, asserting that Syria sent more than 300 letters to the UN Security Council and the UN Secretary General on which it illustrated that the events in Syria are an aggression, terrorism and a flagrant violation of the resolutions of the UN Security Council and UN General Assembly, he said.
Mikdad reiterated that the participation of more than 11 million Syrians to participate in the presidential elections affirms the inevitability of Syria's victory.