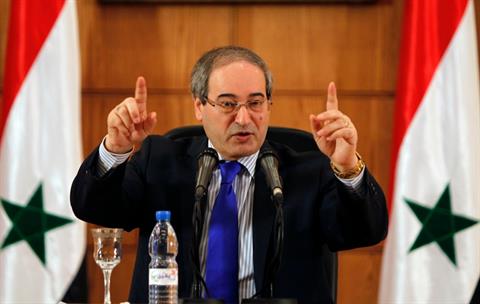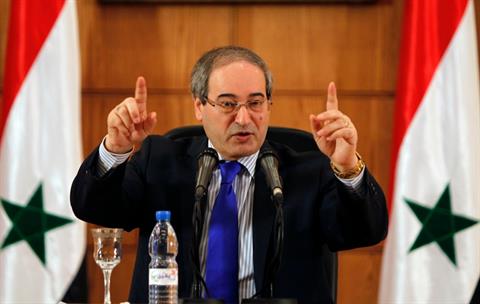 Damascus, Deputy Foreign and Expatriates Minister Dr. Fayssal Mikdad affirmed that the Syrian government is doing its best to deliver humanitarian aid to every citizen that needs it in light of the current crisis.
In a press conference on Monday, Mikdad said that terrorist groups target the all the essential services and aid provided by the government to the Syrian people, affirming that the sides which support terrorism wanted to achieve their goal by affecting the humanitarian condition of Syrian citizens.
He pointed out that Western countries are besieging the Syrian people, and that some Arab countries including Saudi Arabia are taking part in this siege, adding that the Turkish government playing a destructive role in Syria by allowing terrorists from 83 countries to enter Syria and commit crimes in it.
Mikdad said that the United States, France, Turkey and Saudi Arabia provided weapons to terrorist groups to kill the Syrian people instead of sending aid to them.
The Deputy Minister said that the Syrian government pledges to deliver polio vaccines to all children in Syria in every area.
He pointed out that the United States and its allies are carrying out a campaign of hypocrisy and misdirection against Syria, but the Syrian people and army are standing fast and will continue to combat terrorism until stability is restored to Syria.