Egypt
Militants blow up Egyptian gas pipeline in Sinai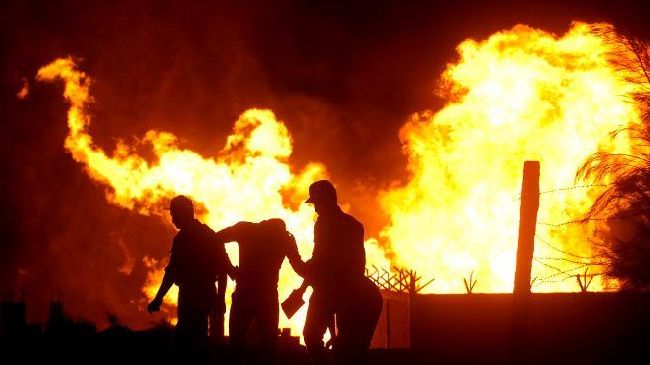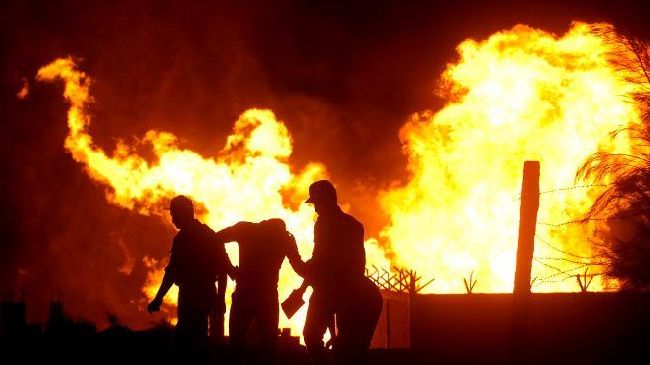 Egyptian security officials say militants have blown up a section of a pipeline that transports gas to Jordan in the restive Sinai Peninsula.
The officials said the militants blew up the pipeline in an area called Muqtadiba, south of al-Arish late Monday, AFP reported.
No group or individual has claimed responsibility for the attack, nor was it clear whether the attack caused any casualties.
In recent months, militants have repeatedly targeted pipelines in the region.
On January 17, militants detonated a pipeline which carries gas to an industrial zone in Sinai.
The same pipeline was blown up on December 31, 2013.
The militants escalated attacks on Egyptian police and security forces following the ouster of President Mohamed Morsi in July last year.
A militant group operating in the region has claimed responsibility for several of such attacks. The Egyptian military has conducted an extensive operation there to crack down on militants.
On August 19, militants ambushed a police convoy in the northern region of Sinai. At least 25 policemen were killed in the attack, which took place close to the town of Rafah on the Gaza border. It was one of the deadliest attacks on security forces in decades.
In August 2012, sixteen Egyptian soldiers were killed in an attack on a police station near the border with Gaza.
In response, Cairo launched an offensive against militants in Sinai, sending thousands of troops backed by tanks and heavy equipment into the region.