Syria
Militants carry out new chemical attack near Idlib: Syria UN envoy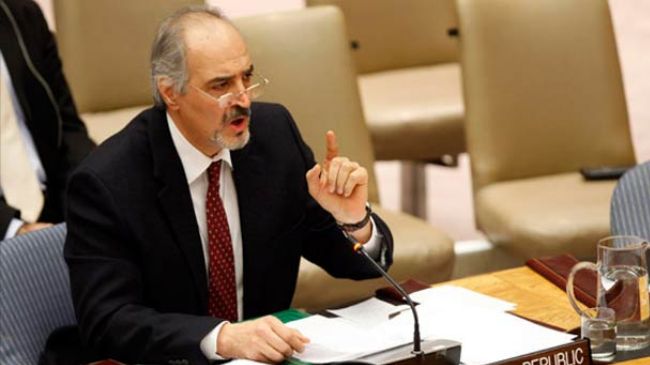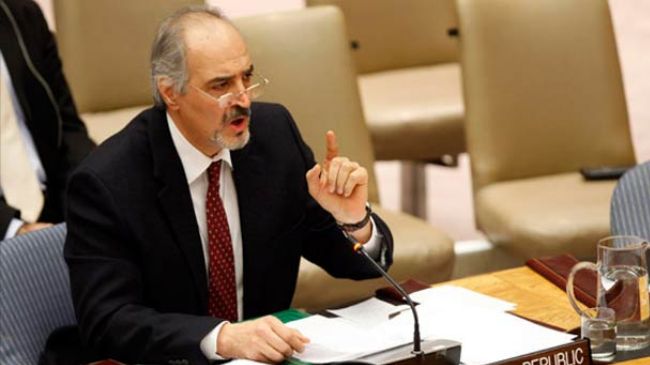 Syria's Ambassador to the United Nations says the foreign-backed militants in the Arab country have used chemical material against civilians during an attack on a town near Idlib.
Bashar al-Jaafari said at a press conference on Tuesday that the militants spread the contents of plastic bags containing chemical material during the attack.
Many residents were affected by the armed groups' "heinous and irresponsible act," the Syrian envoy said, warning that it was an attempt to "implicate the Syrian government on a false basis."
Some of the victims were transferred to Turkey for treatment, Jaafari added.
The envoy went on to say that 'today or tomorrow Ankara and Western media would launch a new propaganda campaign against Damascus and claim that the Syrian government has used chemical weapons against its own people.'
Reports say that two people were killed and 20 others injured in the militants' chemical attack in Idlib.
Meanwhile, US President Barack Obama has said Washington did not know how chemical material was used in another recent attack in Aleppo.
The Syrian government requested the UN to dispatch a fact-finding mission to the country after reports circulated that the foreign-backed militants had used chemical weapons against civilians in Khan al-Assal district of the northwestern province of Aleppo on March 19. Over two dozen people were killed and more than 100 injured in the chemical attack.
Obama said at a press conference on Tuesday that, "If I can establish in a way that not only the United States but also the international community feel confident in the use of chemical weapons by the Assad regime, then that is a game-changer."
Syria has been gripped by deadly unrest since March 2011, and many people, including large numbers of government security forces and army personnel, have been killed in the violence.
Damascus says the chaos is being orchestrated from outside the country, and there are reports that a very large number of the militants are foreign nationals.