Egypt
Militants claim downing Egyptian copter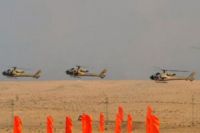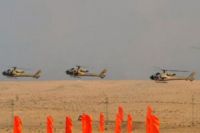 An al-Qaeda affiliated group in Egypt claims that it has shot down a military helicopter in the volatile Sinai Peninsula.
According to IRIB, the Egyptian military announced on Saturday that at least five Egyptian soldiers were killed in the helicopter "accident" near the town of Sheikh Zuweid in the northern Sinai Peninsula.
Later in the day, the Ansar Beit al-Madqis group, in a statement posted on the militant website, claimed that its fighters have shot down the helicopter with a "surface-to-air missile, killing all its crew."
This comes as four Egyptian soldiers were killed and nine others wounded in an attack by gunmen on a military bus travelling in the restive Sinai Peninsula.
The Sinai Peninsula has long been considered a safe haven for militants and criminal gangs who use the region as a base for terror activities.