Syria
Militants could never emerge as winner of Syrian conflict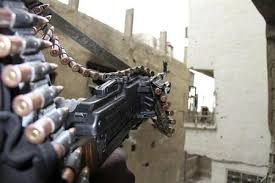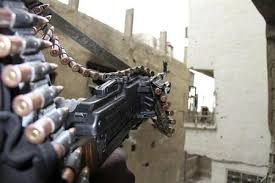 Foreign-backed militants fighting against President Bashar al-Assad could never emerge as the winner of the Syrian conflict, a political analyst said.
"One of the particular problems in Syria is that it does not seem like anybody can win. And the rebel forces are obviously not united. They are factionalized. And this means that they cannot win," Lawrence Davidson said.
He said Syria is "involved in a long-term struggle, a civil war," which started in March 2011 and this has led to a "deterioration process" taking place in the country.
Davidson said the US government has been looking for a way to overthrow the Assad government "without essentially arming what they would consider to be radical Islamist forces."
He added that predictions by Chairman of the US Joint Chiefs of Staff General Martin Dempsey that Syria could turn into another Afghanistan "are a look back, not a look forward."
Syria has been experiencing unrest since March 2011. Many people, including large numbers of Army and security personnel, have been killed in the violence.
The Syrian government has said that the chaos is being orchestrated from outside the country, and that a very large number of the militants operating in the country are foreign nationals.
Several international human rights organizations have accused foreign-sponsored militants of committing war crimes.