Iraq
Militants have nowhere to hide: Iraqi premier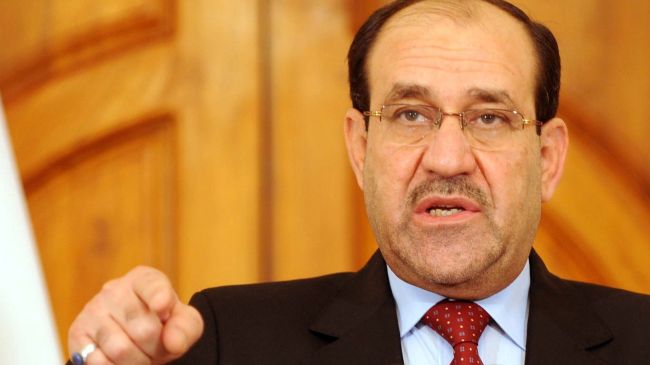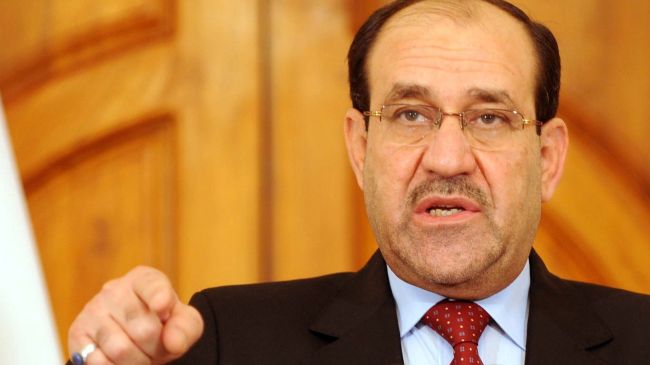 Iraqi Prime Minister Nouri al-Maliki has warned the Takfiri militants operating inside Iraq that they have nowhere to hide as the country's armed forces advance toward their strongholds.
Maliki made the remarks in a speech to volunteer fighters on Sunday at a military camp in Mahmoudiya, 30 kilometers south of the capital, Baghdad.
"We have retaken the initiative and here we are advancing to defeat them with you and with your brothers in the armed forces and with all those who stood by the will of the Iraqi people," Maliki said referring to the militants from al-Qaeda-linked group the so-called Islamic State of Iraq and the Levant (ISIL).
"We started to march toward them. There will be no place for them to hide. Our slogan and your slogan should be they have no place to hide," the Iraqi premier added.
Earlier in the day, security forces and local tribesmen foiled an attack by the ISIL militants in the strategic city of Tal Afar in Nineveh Province, killing at least 18 militants and destroying five vehicles.
According to local officials, some 8000 tribal fighters have joined the fight against the Takfiri militants in Nineveh.
Meanwhile, an Iraqi government spokesman said that nearly 300 terrorists have been killed in clashes with Iraqi forces over the past 24 hours.
Militants have taken control of Mosul, located some 400 kilometers northwest of the capital. They have vowed to continue their raid toward Baghdad, but their advance has been slowed down as Iraqi military forces and volunteer fighters have begun engaging them on several fronts, in some cases even pushing the militants out of the areas they had earlier overrun.