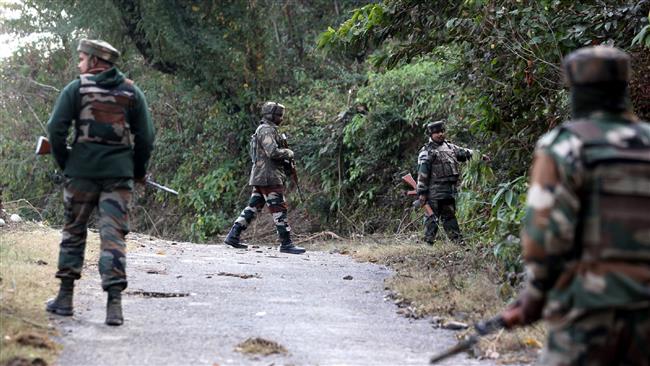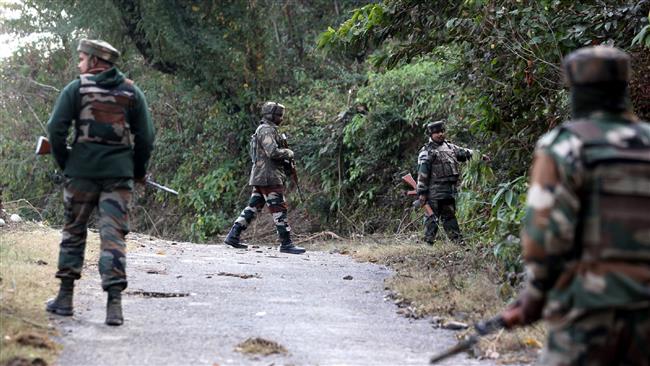 Unidentified militants have attacked a military road construction camp in Indian-controlled Kashmir, leaving three civilian workers dead, Indian officials say.
The militants opened fire on the General Reserve Engineering Force camp near the international border with Pakistan on Monday while workers were sleeping in, Indian military spokesman Manish Mehta said, adding that "three casual laborers" were killed in the attack.
The assailants later fled the scene, the source said, adding that the army had launched a search operation to find the assailants.
The area has been relatively calm in recent weeks following an earlier upsurge in cross-border firing, which itself came after a raid on an army base in Indian-controlled Kashmir in September last year. The Indian army blamed Pakistan-based militants for the attack, which killed 19 soldiers. Islamabad denied any role in the deadly assault.
Muslim-majority Kashmir has been divided between India and Pakistan but claimed in full by both since the two gained independence from Britain in 1947.
The region has been the scene of protests and tight security since early July, when Indian forces killed a leading pro-independence fighter. The protests have left nearly 90 civilians and two policemen dead and thousands of others injured.