Iran
Middle East
North America
Military chief: Iran challenging 'fake US hegemony' in region, world
Chief of General Staff of the Iranian Armed Forces Major General Mohammad Baqeri says Iran's Islamic Revolution has succeeded in challenging the "fake" hegemony of the United States in the region and the world.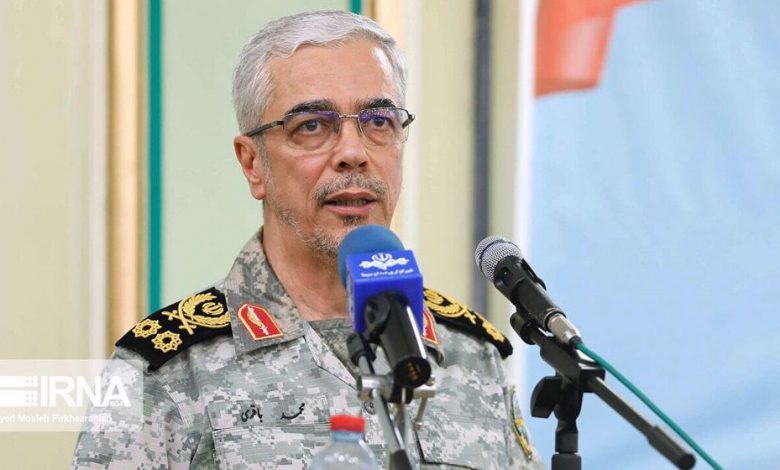 Baqeri made the remarks in a statement on Thursday, on the eve of the National Day of Fight against Global Arrogance, also known as the National Student Day, which marks the anniversary of the takeover of the American embassy in Tehran in 1979. This year, the day falls on Friday.
"Although 44 years have passed from the Iranian nation's independence-seeking and anti-arrogance [Islamic] Revolution, which led to the expulsion of the US and its allied government [in Iran], this inspiring revolution has now succeeded in challenging America's fake hegemony in the region and the world," he said.
"The octopus-like hands of this colonialist power [America] are being cut off in countries one after another, in a way that the walls of America's backyard are crumbling down," Bagheri added.
The Iranian military chief said prominent American institutions, theorists and strategists have acknowledged that the United States is in decline that the US-led unipolar world order is nearing its end.
"They speak of the formation of a multipolar world in the near future, in which the Islamic Republic will be "one of the effective players," Baqeri added. "The secret to the conspiracies of the US and its regional lackeys against the Iranian nation lies in this point."
The top commander was echoing comments by Leader of the Islamic Revolution Ayatollah Seyyed Ali Khamenei, who told students on Wednesday that signs of a new world order are emerging around the world, and the youth need to recognize Iran's role and position in the imminent world order.
"Unlike in the past, when the Americans considered themselves the only dominant power in the world, the US does not have an important position in the new order and is isolated," the Leader stated.