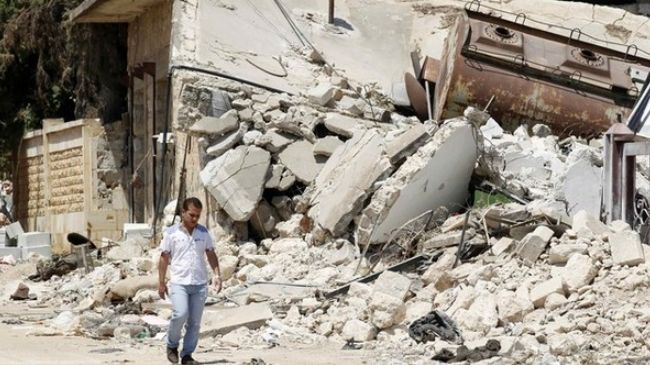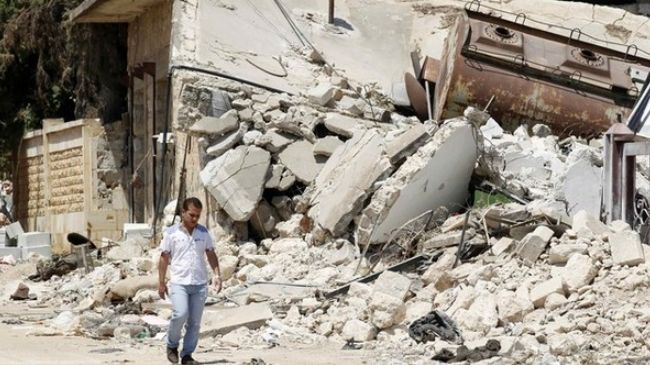 The Iranian ambassador to Damascus has warned about any military action against Syria, saying such a move will foment instability both in the Arab country and the region.
"Any military measure against Syria is [like] playing with fire," Mohammad-Reza Raouf Sheibani said in a meeting with UN peace-keeping chief Herve Ladsous on Wednesday.
"The military trend will further complicate and prolong the crisis in Syria and will bear negative and grave consequences for the region, in particular, for the instigators of the crisis," he added.
He also reiterated Iran's support of the peace plan by UN and Arab League envoy to Syria Kofi Annan.
The UN official, for his part, highlighted Iran's stance and influence in the Middle East and praised Tehran's support of the Annan plan.
Syria has been the scene of unrest since March 2011. Because the presence of armed groups who are supported, financed and armed by Washington, Tel Aviv, Ankara, London, Paris, Berlin and certain Arab regimes.

Iran says negotiation between the Syrian government and opposition groups constitutes the best solution to the country's ongoing crisis.
The Islamic Republic has also reiterated its readiness to facilitate talks between the two sides.
Islamic Revolution Guards Corps Brigadier General Massoud Jazayeri has said that the United States and its allies are not able to change the political system in Syria.
"The enemy is not able to change the political system in Syria, and the people of this country and the friends (of Syria) will not allow (the implementation of) such a plan," Jazayeri said on Tuesday.
"A large bloc of the elements of the Great Satan and the subservient countries which are under the control of the United States and the global Zionism launched a full-scale war against the Syrian government and people," he said, adding, "(But) the plot of the United States, Europe, the reactionary Arabs, and other allies of this evil bloc faced a heavy and historic defeat through the strong presence of the Syrian people, government, and armed forces (on the scene), in a way that they currently are not able to do anything except carry out terrorist actions and bombing and mount a propagandistic media campaign."
"None of the friends of Syria and the resistance front have entered the scene yet, and if it happens, severe blows will be dealt to the enemy's front," he added.