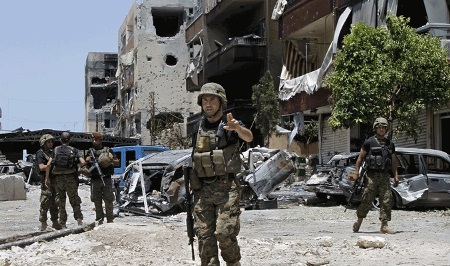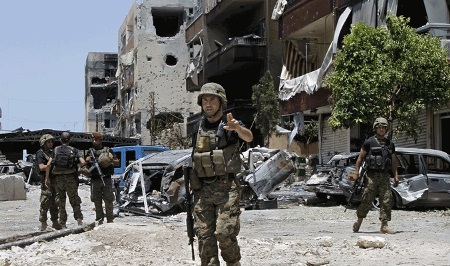 A military source have told Breaking News Network that as army forces that are deployed at the axis of Jubar area advanced, a headquarters of the armed militia in the northern part of the town was completely cleared of a gathering of the "Free Army" militia and "al-Nusra Front".
At the same time, and after the militants withdrew from the area, they launched a missile loaded with chemical weapons.
The source maintained that 40 soldier underwent cases of suffocation, rhinorrhea and narrow iris; all soldiers were hospitalized.
In a separate context, the Russian press team "Moscova Bravia" has undergone snipers shots by militants as they entered the area.
The correspondent of the team confirmed to Breaking News Network that as the team entered Jubar, their car received four bullets in its rear, the front and the left side; one of them was an explosive bullet.
The correspondent said that units of the army secured the car and allowed it into one of the military locations in the area and that no injuries were reported among the team members.
Meanwhile, fierce clashes continue in the northern part of Jubar.
The militia-snipers in the neighborhood are still targeting the cars on the highway of Harasta and the way leading to the Pullman garage.