Egypt
Military statement was not checked by Morsi: Egypt Presidency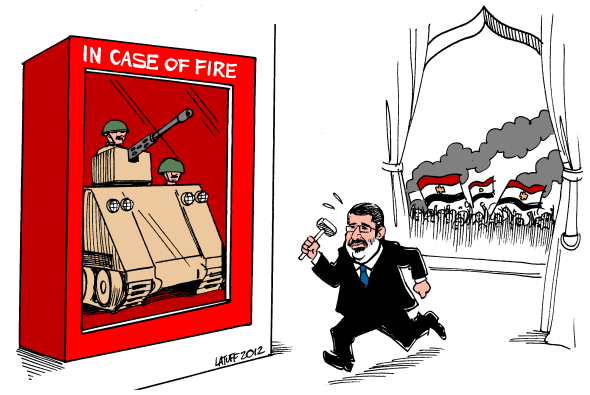 The Egyptian presidency revealed late Monday that an earlier statement by the armed forces was not checked by President Morsi before its release.
The presidency also believes the military statement contained "connotations that could disturb the national scene."
Egypt's armed issued a statement giving political forces 48 hours to "meet the people's demands" or be presented with a military-imposed "roadmap for Egypt's political future."
The statement was received by Morsi supporters as an attempt for a military coup d'etat. The armed forces, however, issued another statement denying the claims.
The presidency's statement said the Egyptian civil democratic state was one of the most important achievements of the January 25 Revolution, stressing that "Egypt with all its forces will not accept under any circumstances to move backward."
"The people of Egypt have sacrificed the blood of their children, stability and development to build their new state, and we all choose democratic means as the only solution and peaceful way to manage our differences," reads the statement.
The presidency said it had taken practical measures to achieve national reconciliation announced by President Morsi in his last speech. These measures aimed at reaching consensus between all the political forces to solve issues currently raised in the streets.