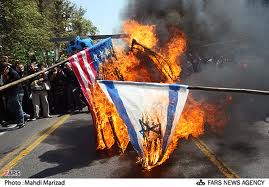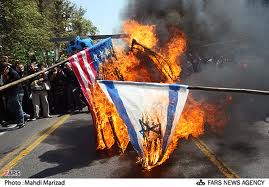 The millions-strong rallies were co-organized by the general alliance of the January 25 Revolution and several other political and revolutionary groups in the country, the Palestinian A'alam al-Quds center reported.
Sheikh Mazhar Shahin, who got fame after his Jan 25 revolutionary speech, spoke to the marchers on Friday during the rallies.
People started to march from Umar Mokram mosque, situate in al-Tahrir Square and marched past the Arab League compound in the capital. They finally staged brief sit-ins in front of the US embassy and the UN office in Cairo's Jordan City Street.
According to Quds Media, the Quds Day rallies in Egypt were staged under the banner of support to al-Aqsa Mosque and sent a signal to the world and Zionists that Arabs and Muslims will never relinquish the First Muslim Qibla and considers it a primary issue to liberate the city.
Majdi Hussein, chairman of the Egyptian Action Party, an organizer of the rallies, said the January 25 revolution put the first stone for the eventual liberation of al-Aqsa Mosque and then the whole Palestine.
He said Egypt during history was the gate of freedom and combats against colonialism and will keep fight until full liberation of the occupied Palestinian land and the expulsion of American and Western colonials from the Middle East.
Marchers were carrying image of the al-Aqsa Mosque and the Palestinian flags and shouted freedom of the two scared places. The marchers also carried photos of Muhammad Mursi, the elected Egyptian President and called on him to cancel the Camp David 'peace' treaty with 'Israel.'
The international Quds day was also marked in several other Egyptian provinces namely al-Sharqiya, Asiout, Ismailiya, Buhayra, Fium, Giza, Manofiya, Suez, Port Saeed, and Qalyoubiya.
The international day was designated in 1979 by the late father of Islamic Revolution Imam Ruhollah Khomeini in a move to table the Palestinian issue in the international scene and raise support for the Palestinian nation and combat against tyranny.