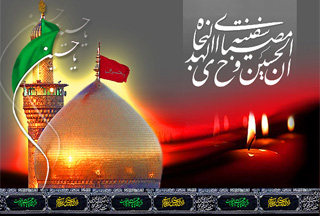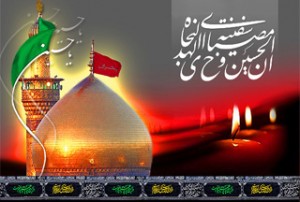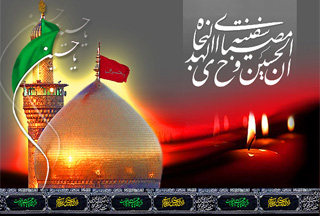 Mourners throughout the world gather today to commemorate the anniversary of the martyrdom of Prophet Muhammad's grandson, Imam Hussein(PBUH).
Millions of Muslims around the world mark Tasu'a, the day before the martyrdom of the third Imam.
On the ninth of Muharram, known as Tasua, mourners beat their chests and scourge their backs in their grieve over the suffering and martyrdom of Imam Hossein (PBUH), along with 72 of his loyal companions in a place still called Karbala, in Iraq, in 680 CE.
Poems are recited, litanies chanted, and addresses once again break the hearts of those hearing them as the tragic massacre of Imam Hossein (PBUH), and his deceased companions is called to mind.
Imam Hossein (PBUH), his family and his companions offer a sublime example of human resistance against oppression and injustice, and not exclusively for the Muslim nations, but for all of mankind.
Today, with a mixture of wonder, sorrow, and admiration, the mourners listen to the tales of resolute courage, generous self-sacrifice and the infinite patience of Imam Hossein as he faced severe hardship for the attainment of a sacred goal.
Imam Hossein (PBUH) not only saved Islam from deviation, distortion and corruption by the forces of apostasy and oppression, but he also revived the institution of martyrdom. In a world of cowardly men, who loved life in this physical world, Imam Hossein achieved martyrdom because of his devotion to eternal truth.