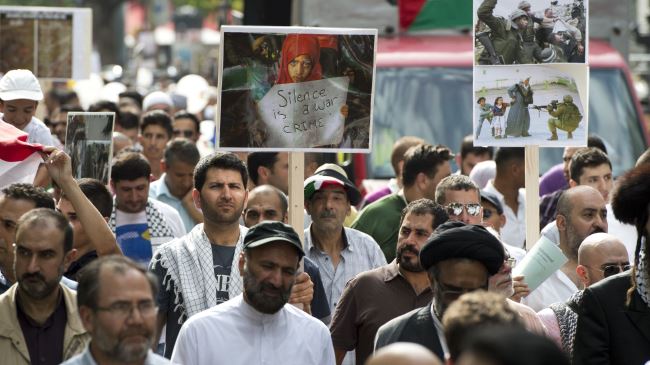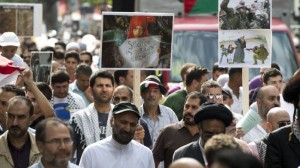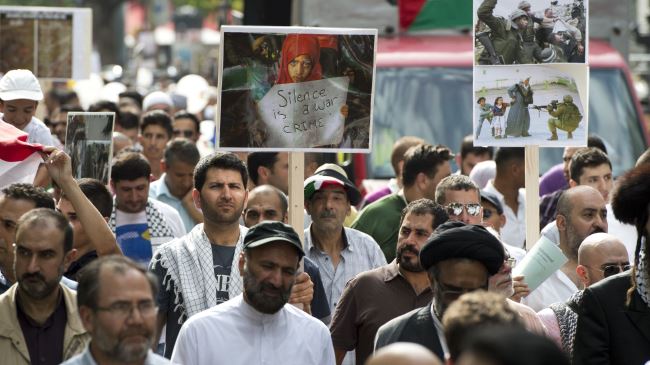 Millions of people are preparing to take to the streets across the globe to mark the International Quds Day to show support for the Palestinian resistance against Israel.
People in different countries are set to hold massive rallies on Friday in solidarity with the oppressed Palestinian nation, voicing their anger at the policies of the Israeli regime and its allies.
In August 1979, the late founder of the Islamic Republic, Grand Ayatollah Ruhollah Khomeini, declared the last Friday of the fasting month of Ramadan the International Quds Day.
During the rallies marking the Quds Day, demonstrators call for the liberation of Palestine and an end to the Israeli occupation of Palestinian lands.
Millions of Iranians will also take part in rallies across the country to mark the day.
This year's Quds Day coincides with Israel's brutal attacks on the blockaded Gaza Strip, which started on July 8. At least 805 Palestinians, mostly women and children, have been killed so far in the Israeli raids, with thousands more injured.