Africa
Mining employers, workers to hold talks in South Africa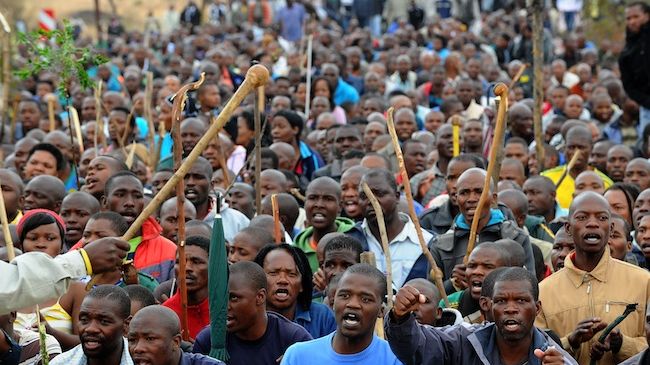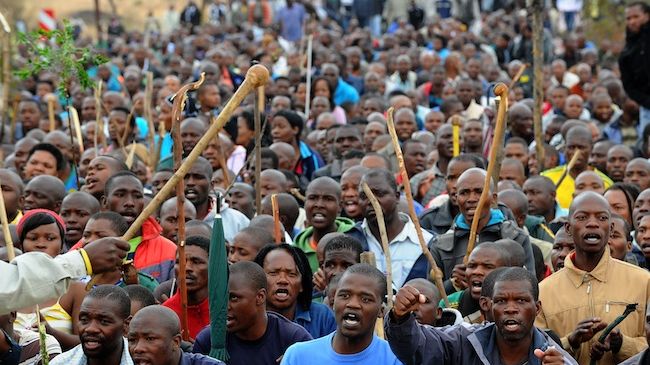 South Africa's three top global platinum producers are expected to negotiate with striking mineworkers during a meeting with independent mediators.
Representing some 80,000 mineworkers who are on strike, the Association of Mineworkers and Construction Union (AMCU) said it would meet with employers on Tuesday, February 11.
"CCMA [Commission for Conciliation, Mediation and Arbitration] will be meeting the employers on Tuesday alone," AMCU President Joseph Mathunjwa said on Sunday.
This comes after talks last week led by the CCMA aimed at ending two weeks of strikes were adjourned after the sides failed to reach an agreement.
Sources say the metal-producing employers are expected to meet with the CCMA again on Thursday, February 13.
More than 80,000 mineworkers at Amplats, Impala Platinum [Implats] and Lonmin went on strike on January 23.
The strikers have been demanding a minimum monthly wage of 12,500 rand (about USD 1,200) for entry-level workers, an amount that is more than double the current level. The mining companies say that the wage demands are unaffordable and unrealistic.
Earlier this month, Roger Baxter, the chief operations officer with the South African Chamber of Mines, said ongoing strikes in the country's platinum mines are costing South Africa around 400 million rand (about USD 36 million) a day.
South Africa's mining sector has been paralyzed by strikes and violent protests since August 2012.
Dozens of people have been killed in strike-related violence ever since.