Iran
Minister Denies Claims about Iran's Complicity in Cyber Attack on West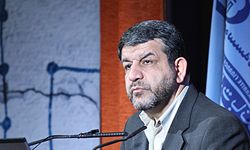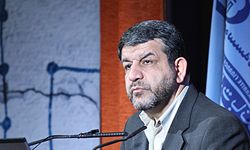 Iranian Minister of Communication and Information Technology Reza Taqipour on Wednesday categorically denied his ministry's alleged complicity in cyber attacks on the western countries' data and banking networks.
"This ministry's collaboration in cyber attack on the western networks is an illusion," Taqipour told reporters at the end of a cabinet meeting here in Tehran today, adding that Iran, itself, is a target of organized state-sponsored terrorism and cyber attacks.
"We have full control over networks and there is no trace of attack on western networks and facilities from inside Iran. (If anyone wanted to do so) We would prevent such a move given the existing control over networks," the Iranian minister stated.
Earlier this month, Taqipour had announced that the country's internet network comes under 500 cyber attacks each day.
"In some cases, we are targeted by 500 cyber attacks against our internal networks on a daily basis," Taqipour told reporters at the time.
In relevant remarks, Iranian Intelligence Minister Heidar Moslehi announced in October that Iran is involved in massive and continued cyber war with the enemies who make constant attempts to harm the country's infrastructures, saying that Iran's highly skilled experts have deterred all enemy threats.
"These threats are posed every day and the intelligence apparatus counters and obviates enemy's actions in the cyber space every day," Moslehi said.
He underlined Iran's capability of deterring cyber threats, and said, "The Islamic Republic is so powerful in the cyber space that (even) leaders of the arrogant powers admit and acknowledge our country's successes as well."
Iran announced in June that it had detected plans by the United States, Israel and Britain to launch a massive cyber strike only days after talks between senior Iranian and western negotiators in Moscow.
In the last few years the United States and Israel have created several malware – including the Stuxnet worm, which is reportedly the most malefic piece of malware ever created, and its kin, Duqu, as well as the Flame malware – and used them to attack Iran's nuclear facilities.
But, Iran has successfully repelled all these cyber attacks as it has continued its nuclear progress all these years.