Iran
Technology
Minister: Enemies Angry at Iranian Nation's Achievements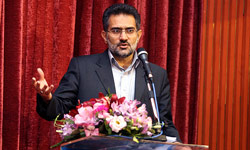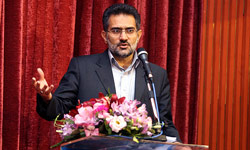 Iranian Minister of Culture and Islamic Guidance Seyed Mohammad Hosseini said that enemies are angry at Iran because the Iranian nation has reached astonishing achievements despite sanctions and restrictions.
Today, Iran's achievements in various areas have made the US and certain western countries angry, Hosseini said in a meeting with a number of elites, poets and reporters from the Latin American countries.
The US and the West imposed sanctions on Iran but those restrictions have made the Iranians stronger, the Iranian minister underscored.
He further said that although everything was under the US control before the 1979 Islamic Revolution, Iran could later reach favorable position both in the region and the world.
During the last few days, Iran has unveiled tens of new home-made achievements and projects in defensive and technological fields.
The projects were unveiled on the occasion of the Ten-Day Dawn, celebrating the victor of the Islamic Revolution back in 1979.
Iran has made huge achievements in various fields of science and technology, from nuclear knowledge to stem cell and Nano technology.