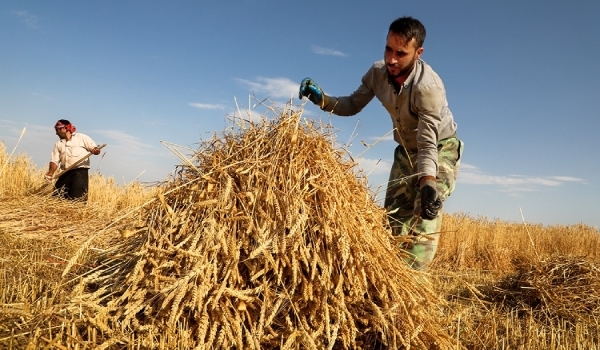 Iranian Energy Minister Reza Ardakanian announced on Thursday that by inauguration of tens of infrastructural projects, production of agricultural products in the country will increase four time.
The energy ministry will inaugurate 196 projects by the end of the current Iranian calendar year (to end on March 20, 2021), Ardakanian said, addressing the inauguration ceremony of two big development projects in two border provinces in Western Iran.
He said that the projects will lead to four times rise in agricultural products.
President Rouhani on Thursday inaugurated two big projects of soil and water, as well as modern irrigation systems, in Ilam and Kermanshah Provinces.
Reduction of the impacts of drought and development of agriculture in the border provinces are among the aims behind implementation of the projects.
Addressing the ceremony, he said that weekly inauguration of infrastructural projects in his country is a message to the enemies that the Iranian nation is always a winner despite pressures.
Enemies thought in vain that they can bring the nation to their knees; meanwhile, weekly inauguration of projects in different parts of the country sends important signal to the US and the Zionist regime of Israel that the great Iranian nation is always a winner and resists against the problems, President Rouhani said.