Lebanon
Minister Mansour: Hizbullah's Weapon Liberated Lebanon When UN Failed to Restrain "Israel"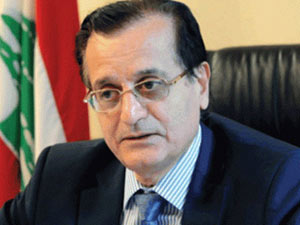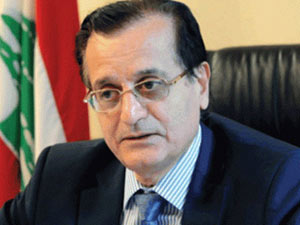 Lebanese Foreign Minister Adnan Mansour clarified that in 2007, "Lebanon signed a bilateral agreement with Cyprus on the pure economic zone, and we stopped at point 23, while Cyprus [on the other hand] demarcated its economic zone with "Israel", and part of [Lebanon's] economic zone was detached; measured around 860 km squared."
Minister Mansour's remarks came in response to those of Cypriot Foreign Minister Erato Kozakou-Marcoullis, who said that "Cyprus will not amend its agreements with "Israel" until Lebanon and Tel Aviv reach an agreement."
On this level, Minister Mansour indicated that after Cyprus demarcated its maritime economic zone with the occupied territorial waters, Lebanon opposed the demarcation, because "it is illegal for two states to seal a deal on an economic zone which is shared with another country."
In an interview with as-Safir newspaper, Minister Mansour added, "We discussed the said issue with the Cypriot Foreign Minister, and we told her that Lebanon will not sign a deal with Cyprus unless an exit is reached."
"I flew to Cyprus with a delegation of technicians and specialists in border demarcation, maritime and international laws. The tour was positive, and we sensed interaction from the Cypriot [Foreign] Minister and other Cypriot officials, to help us find a solution and reach a positive result," he noted.
"After that, a technical Cypriot delegation visited Lebanon, and followed up the issue with Lebanese officials before Minister Marcoullis came to Lebanon last week," Minister Mansour went on to say.
"Cypriot is playing a mediating role in its own way, because eventually, the solution will serve everyone. We ask for help from the UN, and we won't mind any mediating party to play a role," Lebanon's Foreign Minister indicated.
Moreover, Minister Mansour stressed, "There is no attempt to abolish the agreement with Cyprus, but to amend [regarding] some disputed articles. An [amendment] is possible, and does not cause any problem with Cyprus."
"The problem began after the maritime demarcation between Cyprus and "Israel" [was ratified] on the expense of Lebanon," he added.
Regarding resolution 1701, Mansour asserted that "resolution 1701 should be looked upon from an objective and neutral state", adding that "Lebanon was the most respective party for resolution 1701 since the year 2006 and until today, which the "Israeli" side violations it [the resolution] night and day, for the past 6 years.
Regarding criticizing "Hizbullah's weaponry" in the UN Secretary General Ban Ki-moon's latest report on the resolution 1701, Mansour asserted, "Hizbullah's weapon was able to liberate the land at the time when the UN was unable to compel "Israel" to respect the international legitimacy resolutions."
"The UN was supposed to use its tools and abilities if it were concerned of the international peace and security, and to force "Israel" to respect international resolutions; which it has been ignoring since 20 years, including resolution 194 that states the right of return of Palestinian refugees. Therefore Lebanon is not against international resolutions, which "Israel" is the one violating," Minister Mansour further said.