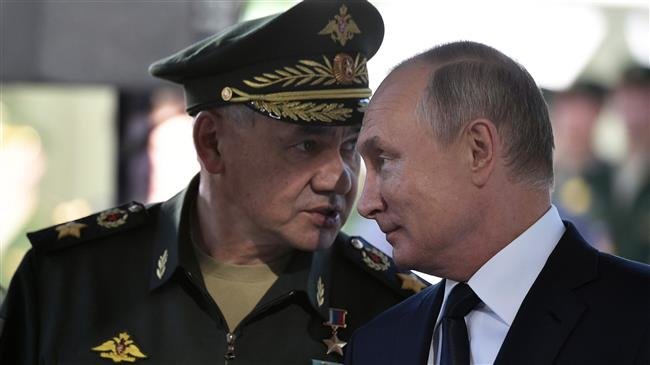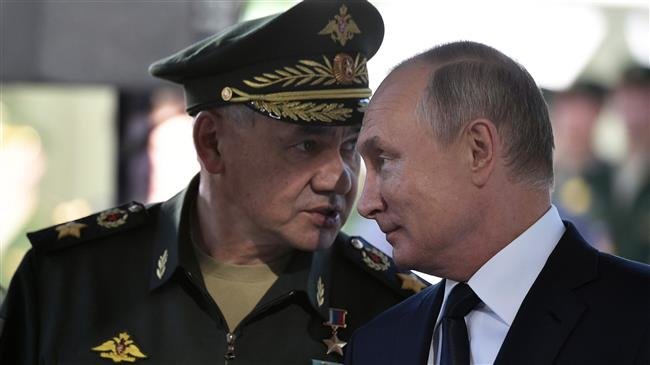 Defense Minister Sergei Shoigu says Russia must develop new missiles in the next two years n response to the US withdrawal from a Cold War-era agreement.
Shoigu said his country needs to develop a new land-based cruise missile and a new land-based hypersonic missile before 2021, the Russian news agency RIA reported on Tuesday.
President Vladimir Putin announced on Saturday that Moscow had suspended the Intermediate-Range Nuclear Forces Treaty (INF).
It came a day after US Secretary of State Mike Pompeo announced that Washington would suspend the deal for 180 days and fully withdraw from it later if Moscow did not stop what he called "violations."
Russia has rejected the violation accusation, while Putin has ordered his ministers not to initiate disarmament talks with the White House.
Under the treaty, both sides were banned from creating ground-launch nuclear missiles with ranges from 500 kilometers to 5,500 kilometers and led to the elimination of nearly 2,700 short- and medium-range missiles.
Putin already warned that Moscow could easily develop and deploy land-based intermediate-range missiles if the US carried out its threat to withdraw from the landmark treaty.
He also warned that the collapse of the agreement would spark an arms race. Putin, however, said Moscow will not deploy any new missiles unless Washington does so, because Russia does not want to enter a new arms race with the US.