Middle East
Minister urges NAM states' cooperation to tackle health problems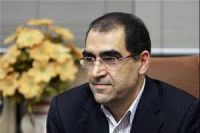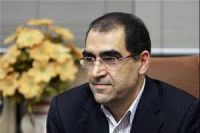 Iran's Minister of Health, Hassan Qazizadeh Hashemi, has emphasized on the cooperation of Non-Aligned Movement member states for tackling the challenges facing the public health sector.
According to IRIB World Service, citing IRNA, the Iranian health minister, who was delivering a speech at NAM meetings in Geneva, referred to the global problems which the public health sector is grappling with, while urging international cooperation for removal of these problems.
The Iranian health minister added that NAM has always played a constructive role in alleviation of the intense impacts of climate change as one of the main challenges of public health in the current century.
In further remarks, the health minister mentioned a number of these challenges such as climate change, resistant viruses, and re-emergence of polio mainly in developing countries, which call for collective efforts.
The Iranian minister went on to add that obviously in the contemporary world no one can single-handedly overcome these challenges, and these meetings raise an appropriate opportunity for the member states to tackle problems in a more coordinated manner.
The meetings of NAM member states' health ministers, which are presided over by Iran's health minister, commenced in Geneva as of Tuesday.